Main content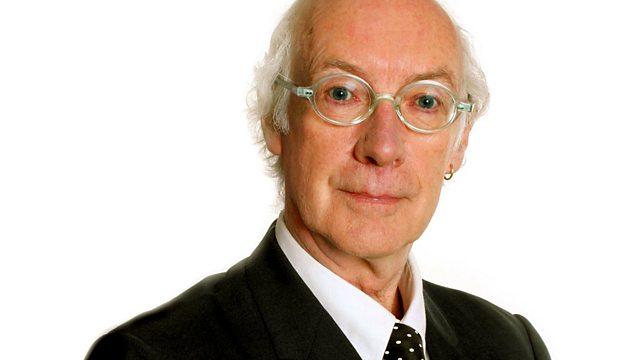 Poems for Dark Days
Roger McGough presents a selection of listeners' requests for poems for the dark days of winter and for times of political or personal darkness.
Roger McGough presents a selection of poems for dark days: poems to get you through the saggy bit of the year between Christmas and spring, to sustain us during the dark days of late winter, and to bring comfort and cheer (whether our dark days be actual, personal or political). Listener requests for poems by Raymond Carver, Kathleen Jamie, WH Auden, Emily Dickinson and many more are read by Siobhan Redmond and Peter Marinker.
Producer: Mair Bosworth.
This Week's Poems
Motto
By Bertolt Brecht
Translated by John Willett
From Bertolt Brecht Poems 1913-1956
Published by Methuen
Hope is the thing with feathers
By Emily Dickinson
From The Complete Poems of Emily Dickinson
Published by Faber
September 1st 1939
By WH Auden
From Another Time
Published by Random House
Try to Praise the Mutilated World
By Adam Zagajewski
From Without End: New and Selected Poems
Published by Farrar Strauss Girroux
The Work
by Allen Grossman
From The Ether Dome and Other Poems: New and Selected (1979-1991)
Published by New Directions Publishing
Invictus
By W E Henley
From The Oxford Book of English Verse 1250-1900
Published by Oxford University Press
Against a Wen
(Anglo Saxon Charm)
Anon
Translated by Kevin Crossley-Holland
From The Anglo Saxon World – An Anthology
Published by Oxford University Press
Late Fragment
By Raymond Carver
From A New Path to the Waterfall
Published by Atlantic Books
This Morning
By Raymond Carver
From All of Us
Published by Harvill Press
I thank You God for most this amazing
By ee cummings
From EE Cummings Complete Poems 1904-1962
Published by Liveright
February, not everywhere
By Norman MacCaig
From the Poems of Norman MacCaig
Published by Polygon An Imprint of Birlinn Limited
There Are Days
By John Montague
From There are Days by John Montague
Published by Wake Forest University Press.
Lochan
By Kathleen Jamie
From Jizzen
Published by Picador
The Door
By Miroslav Holub
Translated by Ian Milner
Poems Before & After: Collected English translations
Published by Bloodaxe
Imago
By Sister Mary Agnes
From Harvest
Published by Guillemot Press
The Living Proof
By Roger McGough
Credits
| Role | Contributor |
| --- | --- |
| Presenter | Roger McGough |
| Reader | Siobhan Redmond |
| Reader | Peter Marinker |
| Producer | Mair Bosworth |