Main content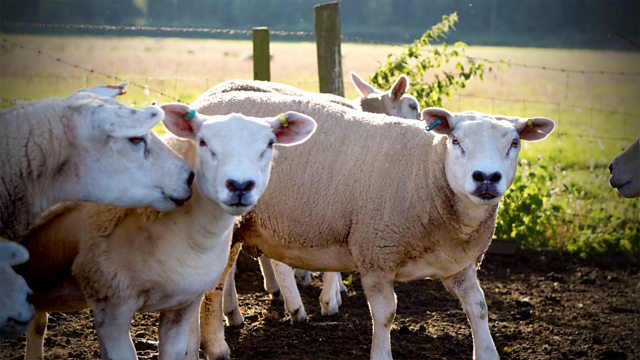 03/02/2017
Helen is on a mission, and a fallen tree causes chaos.
With Pat's car out of action, Kirsty offers to drop her home and grateful Pat accepts.
Helen returns from the house to an empty car and calls desperately for her boys. She locates soaked Henry in the yard. Piecing together what's happened, she tells Henry to quickly get back in the car.
After negotiating a fallen branch, Josh is nearly run off the road by a car coming the other way. When Rob arrives at the obstacle across the road he's frustrated and panicking, with an unsettled Jack on board. As he gets underway again he's intercepted by Helen, who blocks him in. In a fury, Helen demands Jack back, no amount of Rob's baiting will stop her. There's a struggle and Helen falls to the ground. At that moment, Pat and Kirsty arrive at the scene. Helen stops them calling the police. Instead she coolly informs Rob he has no plan, and that she knows why Justin fired him. How will he face the rest of the village when they know what he did?
As Rob crumbles in defeat, Helen instructs Pat to retrieve Jack, not allowing Rob to say anything else, but threatening to destroy him if he ever comes back to Ambridge. Back at Bridge Farm, the others insist on calling the police. Helen concedes but doesn't really care. All that matters to her is that Rob is now out of her life forever.
Credits
| Role | Contributor |
| --- | --- |
| Writer | Simon Frith |
| Director | Kim Greengrass |
| Series Editor | Huw Kennair-Jones |
| Ruth Archer | Felicity Finch |
| Pip Archer | Daisy Badger |
| Josh Archer | Angus Imrie |
| Jolene Archer | Buffy Davis |
| Pat Archer | Patricia Gallimore |
| Tom Archer | William Troughton |
| Jennifer Aldridge | Angela Piper |
| Lilian Bellamy | Sunny Ormonde |
| Susan Carter | Charlotte Martin |
| Justin Elliott | Simon Williams |
| Rex Fairbrother | Nick Barber |
| Toby Fairbrother | Rhys Bevan |
| Shula Hebden Lloyd | Judy Bennett |
| Tracy Horrobin | Susie Riddell |
| Anisha Jayakoday | Anneika Rose |
| Alistair Lloyd | Michael Lumsden |
| Kate Madikane | Perdita Avery |
| Kirsty Miller | Annabelle Dowler |
| Helen Titchener | Louiza Patikas |
| Roy Tucker | Ian Pepperell |
Countryside Insights from The Archers