Main content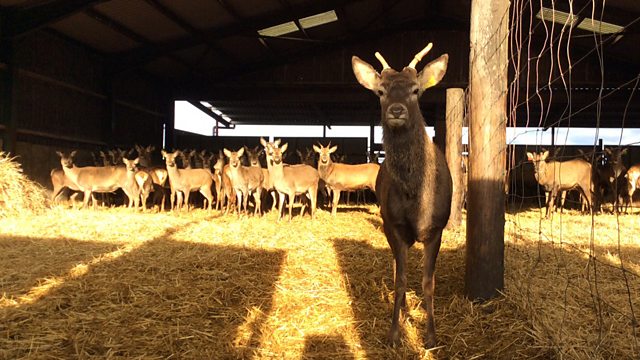 Venison, Trump University, Viagogo
Organisers of the US musical Hamilton says tickets bought from touts will not be accepted at their shows, so why is resale website Viagogo selling them?
The producers of the US musical Hamilton say they won't accept tickets bought from touts or re-sale websites, so why is Viagogo selling them for hundreds of pounds more than the actual ticket price, and will the theatre fans be able to get in?
A man who enrolled on President Trump's "Trump University Wealth Building" course says it didn't deliver what it promised. He tells You & Yours what the problems were and why Donald Trump decided to settle the case.
Venison sales are growing, and the industry says more farmers should move into deer farming. We report from Scotland on why there is a growing demand for the meat.
We have the latest update on NPower's price rises. The energy company has increased its pricing of its annual dual fuel bills by 9.8%, affecting over 50% of its customers.
We investigate how serious billing errors by Vodafone are resulting in black marks on people's credit records, which has stopped them getting mortgages or other credit. An MP has raised the issue in Parliament.
Supermarkets are limiting the sales of iceberg lettuces, broccoli and courgettes because of a shortage due to wet weather in Spain. We speak to the biggest importer of fruit and vegetables into the UK, to find out the extent of the damage to Spanish crops.
We have an update on reporter Geoff Bird's challenge to learn to play the saxophone in 3 months. Are online tutorials or face to face tuition the best way to learn a new instrument?
Chapters
Credit Rating

Calls for better consumer protection after unjustified credit blacklisting.

Duration: 07:27

Npower

has announced one of the largest ever price rises by one of the big six energy suppliers.

Duration: 02:04

Trump University

A Teesside businessman is one of those suing President Trump for a shoddy business cause.

Duration: 03:52

Venison

A rising demand for venison prompts calls for more deer farmers.

Duration: 07:48

Learning Sax

Update on how Geoff is getting on learning the Sax.

Duration: 05:34

Fruit and Veg Shortage

Some supermarkets are rationing vegetables after bad weather hit crops across Europe.

Duration: 04:15

Viagogo

Voided tickets for Hamilton are being re-sold for thousands of pounds on Viagogo.

Duration: 06:48