Main content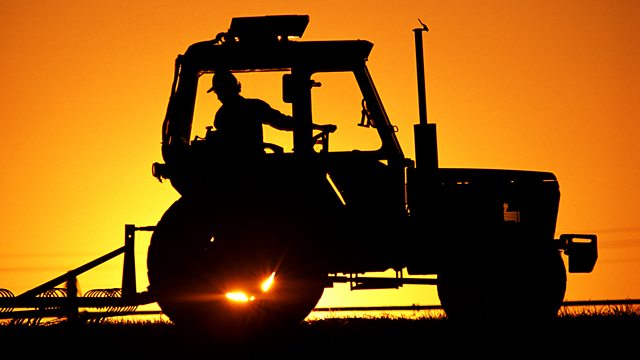 Europe's reforming the CAP - again; Potato seed storage; Welsh sheepdogs
Europe is reforming the CAP - again. Charlotte Smith asks: should we care? But with Brexit looming, maybe UK farmers should pay attention to the detail.
Europe's reforming the CAP - again, just two years since the last reform. Charlotte Smith asks whether we should care. But with Brexit looming, maybe UK farmers should pay particular attention to the detail since, once outside the Single Market, they may well be wanting to sell into it.
The international seed bank in Norway - which preserves the most essential and important seeds from around the world - received its first deposit of plant genetics from a UK institution: potato seeds from the James Hutton Institute. The samples from the institute's Commonwealth Potato Collection were sealed up and sent to the facility in Svalbard, which holds the world's largest collection of crop genetic material. BBC Scotland Science Correspondent Ken MacDonald went along to learn more about the importance of potato preservation.
As part of our look at the sheep industry, today we consider the humble Welsh Sheepdog. 20 years ago, the breed had almost died out, but thanks to a specialised identification and breeding programme, numbers are starting to increase. Mariclare Carey-Jones has been to meet the Secretary of the Welsh Sheepdog Society, Adeline Jones.
Presented by Charlotte Smith and produced by Mark Smalley.