Main content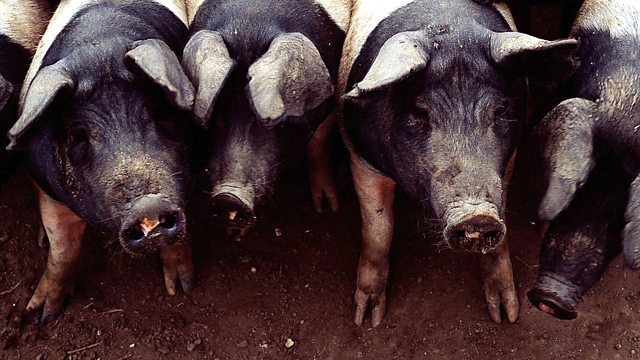 Increased dairy prices for producers; sheep embroyo and blueberry research
Milk prices are on the rise, so are dairy farmers happy? Charlotte Smith speaks to Michael Oakes, chair of the NFU's Dairy Board. Plus sheep embryo transfer and blueberry research.
Rising milk prices , so happy dairy farmers? Charlotte Smith speaks to Michael Oakes, chair of the NFU's Dairy Board. As we've reported on Farming Today the steady rise in what farmers are paid for milk has continued for about six months now. This follows a couple of miserable years where many farmers weren't paid what it cost them to produce the milk. We hear from Richard Weathereald, a dairy farmer in North Yorkshire. Last summer, with money pouring out, he was on the verge of closing down the family farm. But prices need to stay high for at least another 18 months before he can clear his debts and borrowings.
All this week we're looking at the sheep industry on Farming Today: it's the busiest time of year for sheep farmers as lambing is getting underway.
Most lambs in Britain are conceived naturally, typically by running a ram with a flock of ewes. But a small group of farmers are opting for artificial methods to conceive lambs. It's a costly process and a labour intensive way of producing lambs, so why do it? Emily Hughes meets Sion and Claire Williams in Llandielo who have established their entire flock through embryo transfer.
Also research into blueberries. At this time of year blueberries are imported from Chile, Poland and France but even in the summer British fruit growers struggle to keep up with demand. In Scotland the amount of blueberries grown has increased by 10% in the last year, but that's still just a drop in the ocean of growing demand. A research project funded by the Scottish Government is working on finding a hardy blueberry variety that is designed to grow and thrive in the UK. Nancy Nicolson reports.
Presented by Charlotte Smith and produced by Mark Smalley.