Main content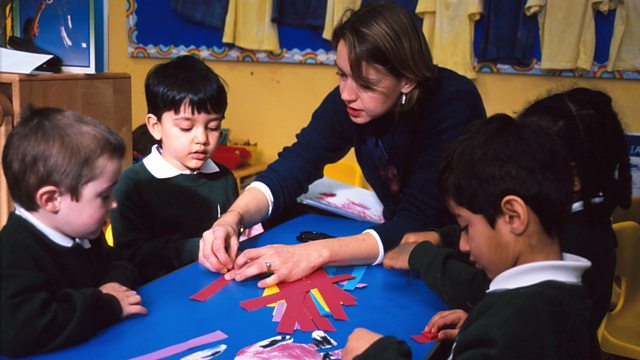 Nursery funding, Music syncing, Wearing yellow
How getting songs in TV shows is proving lucrative for bands. And La La Land fuels a boom in yellow dresses, but how easy is it to wear?
This September the Government plans to offer 30-hours of free childcare to working parents. But figures from the National Day Nurseries Association show a majority of owners say the amount they'll receive won't be enough - and parents will end up paying. Nurseries can already charge for meals or extra activities but many now say they'll raise fees for childcare outside of the free 30 hours. There's a fear this could have an impact on low-paid working parents, but the Government say they're saving families around £5,000 per year. Can nurseries survive?
It used to be the case that having your song in an advert or TV tie-in was tantamount to selling out. But the times are a-changin' and a decline in physical sales means bands are prepared to do what it takes to reach an audience. Enter 'music syncing' - where musicians are approached by TV directors or ad agencies to match their songs to scenes or products. It can create unlikely hits - the electronic synth pioneers Tangerine Dream scored an unlikely financial hit when their music was featured in the Netflix drama 'Stranger Things'.
And the number of yellow dresses that have sold out is up 44% after the release of the hit film 'La La Land'. It's worn by the musical's heroine Mia, played by Emma Stone, in a key scene with Ryan Gosling. Stylists say it's a happy and optimistic colour - but how on earth do you match it to shoes or accessories? Let 'You and Yours' be your guide...
Chapters
Nursery Funding

The government have promised 30 hours of free childcare for working parents.

Duration: 09:48

Music Syncing

As physical sales of music decline, getting songs into a TV show is a growing industry.

Duration: 05:59

Hospital Group

Advertising standards authority says promises made by The Hospital Group are misleading.

Duration: 04:24

Dream a New Dream

The 84 year old who continues to live a fulfilling life by teaching classes from home.

Duration: 06:22

Wearing Yellow

Sales of yellow dresses are up 127% after the film La La Land became a hit.

Duration: 05:36

Confusing Rail Tickets

Passengers end up paying more for their tickets than they should.

Duration: 06:04