Main content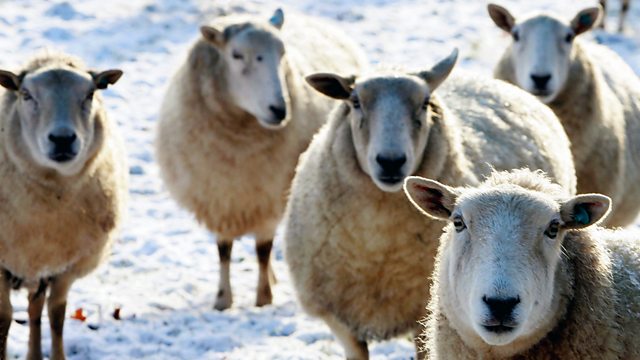 Genome editing, Discards ban, Lynx rewilding, Cotswold 'Lion'
Chinese scientists claim to have bred live cattle that are resistant to bovine TB using genome editing.
Scientists in China say they've bred live cattle that are resistant to TB, using genome editing. A report published in the journal Genome Biology, says the cattle show no signs of side effects - which is sometimes the problem with gene editing. The scientists, from the College of Veterinary Medicine, Northwest A&F University in Shaanxi, used a modified version of the CRISPR gene editing technology to insert a new cow gene into the cow genome.
Dumping dead fish which are not allowed to be caught because of EU quotas, known as discards, has long been a topic of heated debate. Following a very public campaign against the practice, EU legislation was agreed to phase in a ban on discards. Cameras were installed on boats to show what was happening on board, but it appears that these might have been removed by skippers. The number of boat cameras has halved in three years, and WWF Scotland says there's now no effective monitoring.
An MP is calling for plans to re-introduce Lynx into Northumberland to be scrapped - because he says local people don't want it to happen. Hexham's Guy Opperman claims 9 out of 10 people in the Kielder area are opposed to the lynx being released into local forests. But those behind the plan insist it does have support and will benefit the area. The idea is currently out for consultation.
Presented by Anna Hill and produced by Sally Challoner.