Main content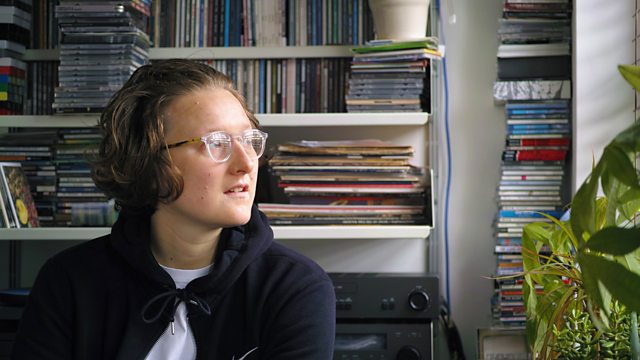 The Late Junction Mixtape with Beatrice Dillon
An unbroken mix of music as selected by Beatrice Dillon, a London-based producer, musician and radio DJ.
Beatrice Dillon, a London producer, musician, and radio DJ, empties the contents of her brain and/or record bag exclusively for Late Junction. Her unbroken mix of music exhibits her wide and wild musical tastes.
The Late Junction Mixtape is a chance for guests to take listeners on a surprising journey through adventurous music.
Produced by Jack Howson for Reduced Listening.
Last on
Music Played
Mads Emil Nielsen

Distance

Percussion Loops.
arbitrary.

Lanark Artefax

Virtual Bodies

Beatrice Dillon

&

Kassem Mosse

High Drone

Ola Saad

ال جرى متنصف الليل

Mark Ernestus' Ndagga Rhythm Force

Jigeen

Demdike Stare

FullEdge (eMpTy-40 Mix)

The Sacred Drones of West Kalimantan

Healing Ritual (Approaching from the Distance): Gongs, Dishes, Bottles, Belikan

The Sacred Drones of West Kalimantan.
Tresno Records.

Rian Treanor

Damage

Pattern Damage.
The Death Of Rave.

HSBC (Heatsick & Bassclef)

Blaue Stunde

Moritz von Oswald Trio

Sounding Line 2

Sounding Line.
Honest Jons.

Mica Levy

&

Oliver Coates

Pre-Barok
Broadcast