Main content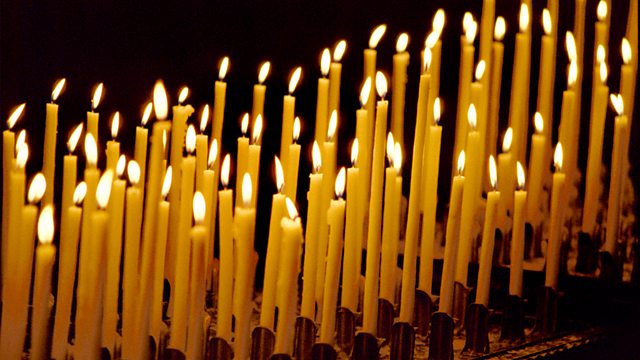 28/01/2017
A reading and a reflection to start the day with the Rev'd Mary Stallard, Director of the St Giles Religious Education Centre, Wrexham.
Script:
Good Morning. For almost twenty percent of the world's population this will be a day of great celebration as Chinese New Year gets underway. In many places there'll be fireworks, gifts of money, new clothes and a holiday atmosphere as the year of the fire rooster is welcomed in and the year of the monkey draws to an end.
By tradition Chinese people do many things to greet the new-year and protect themselves from misfortune. Houses are cleaned before the festival, and doors and windows are opened to welcome in the future. Red's a popular colour for clothes and decorations as it's thought to protect against evil and to be a sign of a new beginning.
It was only a few weeks ago that many of us set ourselves New Year's resolutions and for those like me who may have slipped a little in carrying out plans to live more healthily, more kindly or more responsibly, it's great to have a reminder of the joy that can come with a new start. 
I remember the happiness of turning over to a clean page in school as a child, or even better, getting a whole new exercise book to be freed from past mistakes and scribblings out. Moving house or beginning a new job or relationship can draw out similar feelings for adults.
One of the most liberating aspects of Christian belief and practice is the emphasis placed upon the possibility for everyone, at any time, to "turn over a new leaf" and to start afresh or begin again.
God of beginnings and endings thank you that you watch over the whole of our lives and accompany us faithfully through success and failure: Help us today to notice situations where we can make a new start or help someone else move forwards with hope; that we might delight in the joy and potential of every new day. Amen.