Main content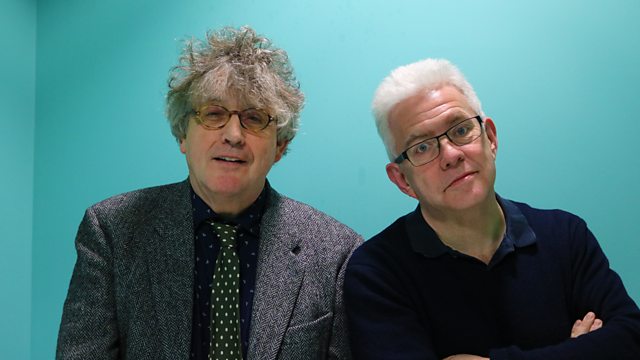 Poetry Book Club with Paul Muldoon
Ian McMillan presents an edition of The Verb's Poetry Book Club, celebrating the influential and innovative poet Paul Muldoon.
On this edition of The Verb's Poetry Bookclub we welcome and celebrate one of the most influential and innovative poets of our age, Paul Muldoon.
Ian Mcmillan introduces Paul to our studio audience as one of 'the great shapeshifting poets' who 'over decades of work at the poetry face... has produced a body of writing that has taken him from memories of Northern Ireland and family and religion and politics into a long swim in the endless seas of world myth, storytelling, the delights of rhyme and the possibilities of song'. Ian is joined by a studio audience to explore the ideas and the imagery that animate the poems in 'Why Brownlee Left', a collection published in 1980, and to get closer to understanding the writing process behind them. Muldoon talks about the importance of surprise, the immediacy of his first lines, and considers the importance of the reader's interpretation versus the intention of the poet. He disputes the notion that a poet needs to think first and foremost about 'finding their voice'. A new edition of 'Why Brownlee Left' has just been published (Faber).
Produced by Faith Lawrence.