Main content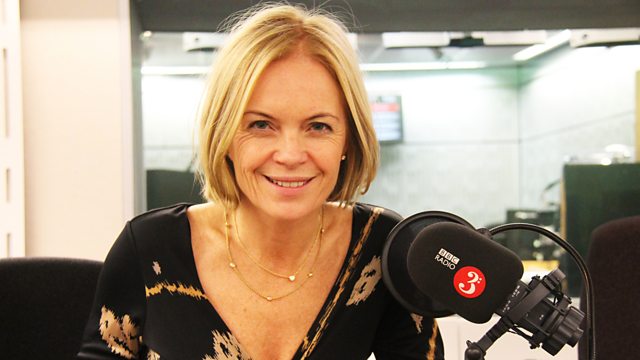 Wednesday - Sarah Walker with Mariella Frostrup
With Sarah Walker. Including Musical challenge; Music in Time: Haydn: Symphony No 103; Artist of the Week: Harry Christophers, featured conducting music by Tomkins and Tallis.
9am
Sarah sets the tone and mood of the day's programme with a range of music to intrigue, surprise and entertain.
9.30am
Take part in today's musical challenge: can you work out which two composers are associated with a particular piece?
10am
Sarah's guest this week is the columnist, arts broadcaster and campaigner, Mariella Frostrup. Mariella is the host of Radio 4's Open Book, a programme which celebrates new writing as well as unearthing lost classics. She also presents the series Bringing Up Britain, a discussion about modern-day parenting, and writes a weekly agony aunt column in The Observer magazine. Throughout the week, Mariella reflects on her life and work and shares some of her favourite classical music with Sarah, including pieces by Scarlatti, Philip Glass and Handel.
10.30am
Music in Time: Classical
Sarah places Music in Time. Today, the spotlight is on the Classical period and the slow introductions that Haydn used to begin his mature Paris and London symphonies - focusing particularly on No.103 in E flat major, the 'Drum Roll', whose slow opening music Haydn elaborated in a remarkable new way.
11am
Artist of the Week: Harry Christophers
Sarah's artist of the week is the conductor Harry Christophers. Best known as the founder and conductor of The Sixteen, Christophers is also Artistic Director of Boston's Handel and Haydn Society and Principal Guest Conductor of the Granada Symphony Orchestra. Christophers developed The Sixteen from an unnamed group of 16 singers and friends in 1977 into one of the most famous and highly respected chamber choirs in the world. Under his leadership the choir has become well known for balancing individual brilliance with sensitive ensemble, qualities which has allowed it to succeed in a wide range of music. Together the choir and Christophers have made definitive recordings of Handel oratorios, Purcell operas and Renaissance choral music, including Palestrina and music from the Eton Choirbook, as well as Lotti's Crucifixus, and Tallis's Spem in Alium, both of which we hear this week. Christophers has also made his mark with performances of contemporary music, by John Tavener and Frank Martin.
Tomkins
Be Strong and of Good Courage
The Sixteen
Harry Christophers (conductor)
Tallis
Spem in Alium (English version: Sing and Glorify Heaven's High Majesty)
The Sixteen
Harry Christophers (conductor).
Music Played
Mariella Frostrup's Choice

music in time: classical

Artist of the week: Harry Christophers

artist of the week: harry christophers
Musical Challenge: By Association
The work played was a movement from Schumann's Carnaval suite titled 'Paganini' - the two associated composers were therefore Schumann and Paganini.