Main content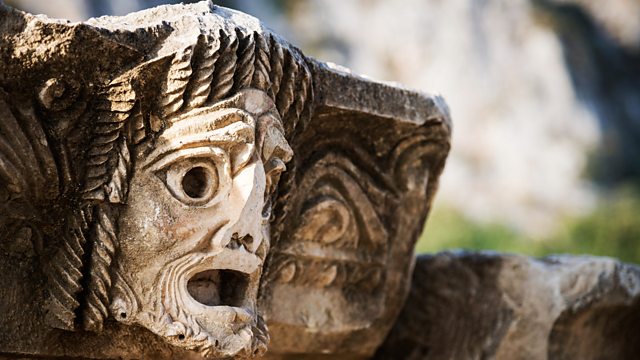 Andromache
A translation by Edward Kemp of Jean Racine's play Andromache, updated to the present day. With Tanya Moodie, Joel MacCormack, Alex Lanipekun and Susannah Fielding.
Jean Racine's play, first performed in 1667, is set a year after the Fall of Troy in Epirus, where Pyrrhus, son of Achilles, is ostensibly betrothed to Helen's daughter, Hermione. Pyrrhus however is pining after Hector's widow, Andromache. The play opens as Orestes, son to Agamemnon, comes with a message from the Greeks demanding that Pyrrhus should hand over Andromache's son Astyanax. Orestes, it so happens, is in love with Hermione.
Edward Kemp's version of the play is set against a present-day soundscape and asks 'when a culture has endured a shattering event - the Trojan War or one of the world-changing events of the current century - how can we move on? And if we can't, are we destined to repeat the same cataclysmic mistakes over and over again?'
Translated by Edward Kemp
A Cast Iron Radio production for BBC Radio 3.
Credits
| Role | Contributor |
| --- | --- |
| Author | Jean-Baptiste Racine |
| Adaptor | Edward Kemp |
| Andromache | Tanya Moodie |
| Pyrrhus | Alex Lanipekun |
| Orestes | Joel MacCormack |
| Hermione | Susannah Fielding |
| Pylades | Gunnar Cauthery |
| Phoenix | Raad Rawi |
| Cephisa | Mia Soteriou |
| Cleone | Rosie Hilal |
| Composer | Chris Drohan |
| Director | Jeremy Mortimer |
| Producer | Jeremy Mortimer |