Main content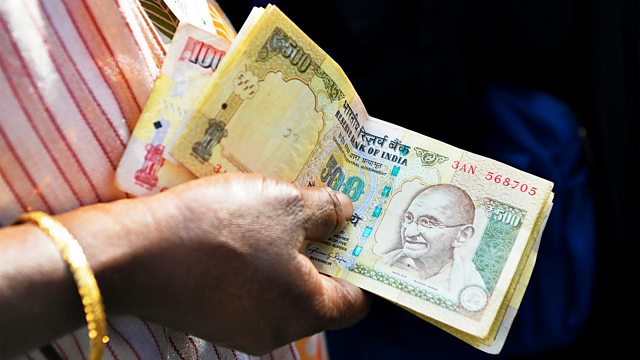 India's Bonfire of the Bank Notes
Why did Narendra Modi, the prime minister of India, annouce on 8 November last year that all 500 and 1,000 rupee notes would no longer be legal tender?
Why did India's prime minister ban the use of the country's most widely used bank notes?
On 8 November, the Indian Prime Minister Narendra Modi made a stunning announcement. As of midnight that day, all 500 and 1000 rupee notes would no longer be legal tender. The announcement came as a shock not only to the Indian public, but also to businesses, banks and some of Mr Modi's closest advisors.
Large queues formed at banks across the country as people tried to exchange their old notes for new ones and businesses came to a grinding halt. Agriculture was one of the sectors that was hardest hit. It was sowing season for India's farmers, many of whom had no means to buy the seeds, so reliant are they on cash transactions.
So what was Modi trying to achieve through this shock and awe tactic? Is this a stroke of economic genius or a highly damaging political move? And did the move have the desired effect?
David Aaronovitch speaks to a panel of experts to find out.
CONTRIBUTORS:
Nilanjan Mukhopadhyay, author of a biography about Narendra Modi, Narendra Modi: The Man, The Times
Ila Patnaik, former economic advisor to the Modi government and a professor at the National Institute of Public Finance and Policy
Douglas Busvine, Reuters bureau chief in New Delhi
Justin Rowlatt, BBC South Asia Correspondent
Producer: Phil Kemp
Research: Serena Tarling and Kirsteen Knight
Editor: Innes Bowen.
Last on

What is liberalism and is it under attack? Sir Oliver Letwin speaks to David Aaronovitch.

What does Black Lives Matter stand for in the UK? David Aaronovitch finds out.
Broadcast