Main content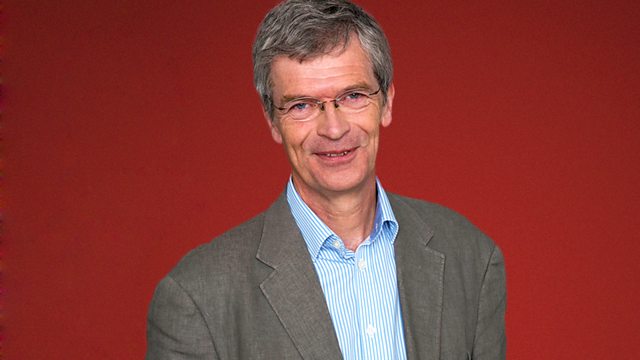 21/01/2017
This week the recent food and drink-inspired series of jazz tracks continues, as Alyn Shipton's selection from listeners' requests includes Fats Waller's Rump Steak Serenade.
Make your request by emailing jazz.record.requests@bbc.co.uk.
Performers:
Artist  Fats Waller
Title  Rump Steak Serenade
Composer Kirkeby / Waller
Album  The Last Years (1940-42)
Label  RCA / Bluebird
Number  9883-2RB  CD2 Track 20
Duration  2.38
Performers: Fats Waller, p,v; John Hamilton, Hermn Autrey, Bob Williams, t; George Wilson, Ray Hogan, tb; Jimmy Powell, Dave McRae, Gene Sedric, Bob Carroll, reeds; Al Casey, g; Cedric Wallace, b; Slick Jones, d, 1 July1941

Artist  Count Basie
Title  Whirly bird
Composer Hefti
Album  On The Beatles / Atomic Mr Basie
Label  Phoenix
Number  131503 Track 18
Duration  3.51
Performers: Thad Jones, Snooky Young, Wendell Culley, Joe Newman, t; Henry Coker, Al Grey, Benny Powell, tb; Marshal Royal, Frank Wess, Frank Foster, Eddie Lockjaw Davis, Charlie Fowlkes, reeds; Count Basie, p; Freddie Green, g; Eddie Jones, b; Sonny Payne, d

Artist  Oscar Peterson
Title  Just a Sittin' and a Rockin'
Composer Ellington / Strayhorn / Gaines
Album  1952 Vol 3
Label  Classics
Number  1426 Track 12
Duration  3.43
Performers: Oscar Peterson, p; Barney Kessell, g; Ray Brown, b. Nov 1952.

Artist  Wilbur De Paris
Title  Madagascar
Composer De Paris
Album  Wilbur De Paris and his New New Orleans Jazz
Label  London
Number  15024  Side A Track 1
Duration  6.26
Performers: Sidney DeParis, t; Wilbur DeParis, tb; Omer Simeon, cl; Sonny White, p; Lee Blair, bj; Wendell Marshall, b; George Foster, d. April 1955

Artist  Butch Thompson
Title  Shake It And Break It
Composer trad
Album  Butch Thompson's King Oliver Centennial Band
Label  GHB
Number  BCD 202 Track 5
Duration  3.52
Performers: Cuff Billett, Charlie DeVore, c; Pete Dyer, tb; Teddy Layton, cl; Butch Thompson, p; Mal Horne, bj; Alyn Shipton, b; Dave Evans d. 1988.

Artist  Bill Evans
Title  Loose Blues (alternate take)
Composer Evans
Album  The Complete Riverside Recordings – Volume 3
Label  Riverside
Number  12RCD0182IL Track 8
Duration  5.33
Performers: Bill Evans, p; Zoot Sims, ts; Jim Hall, g; Ron Carter, b; Philly Joe Jones, d. August 1962.

Artist  Gene Krupa & Louis Bellson
Title  The Mighty Two
Composer Fred Thompson
Album  The Mighty Two
Label  Columbia
Number  SEG 8333 Track 1
Duration  2.29
Performers: Louie Bellson, Gene Krupa, d, Joe Wilder, Joe Newman, t; Phil Woods, as; Tyree Glenn, tb; Dick Hyman, p; Mary Osborne, g; Milt Hinton, b. 1963.

Artist  Freddie Hubbard
Title  Ride Like The Wind
Composer Cross
Album  Ride Like The Wind
Label  Elektra Musician
Number  K 52362 Side 1 Track 4
Duration  4,54
Performers: Freddie Hubbard, Gary Grant, Chuck Findlay, t; Bill Watrous, tb; Vince De Rosa, frh; Tommy Johnson, tu; Bud Shank, Bill Perkins, Bob Tricarico, reeds;  Bill Mays, kb; Dan Ferguson, g; Abe Laboriel, b; Bill Maxwekk, d; Joe Percaro, perc. 1982.

Artist  Jan Garbarek
Title  As Seen From Above
Composer Garbarek
Album  In Praise of Dreams
Label  ECM
Number  ECM 9811068 Track 1
Duration  4.44
Performers Jan Garbarek, ss, electronics; Manu Katche, d, electronics; 2004.

Artist  Quincy Jones
Title  Manteca
Composer Gillespie
Album  You've Got It Bad Girl
Label  A and M
Number  Track 7
Duration  8.39
Performers: Quincy Jones Orchestra, 1973.
Artist  Art Pepper
Title  Bernie's Tune
Composer Lieber, Stoller, arr Paich
Album  Art Pepper plus Eleven – Modern Jazz Clssics
Label  Contemporary
Number  Track 7
Duration  2.44
Performers: Art Pepper, as; Pete Candoli, Al Porcino, Jack Sheldon, t; Dick Nash, Bob Enevoldsen, tb; Vince De Rosa, frh; Bud Shank, Herb Geller, Bill Perkins, Richie Kanuca, Med Flory, reeds; Russ Freeman, p; Joe Mondragon, b; Mel Lewis, d. Marty Paich, dir. May 1959.

Artist  Anita O'Day
Title  Sweet Georgia Brown
Album  Jazz On  Summer's Day
Label  Charly
Number  191 Track 4
Duration  4.27
Performers Anita O'Day, v;  Jimmy Jones, p; 1958.