Main content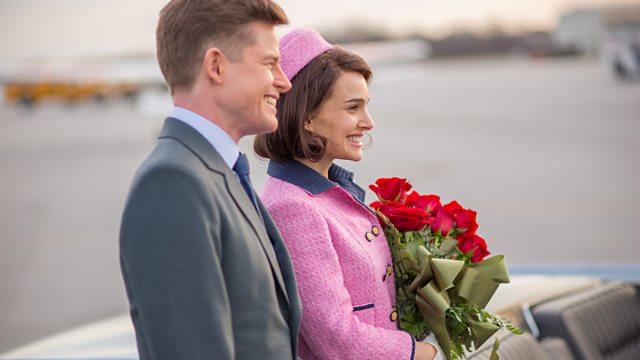 1963 - The Year Everything Happened
Matthew Sweet presents an anthology of film music from the year 1963, to coincide with the release of the new film Jackie, featuring music by Mica Levi.
Matthew Sweet features music by Mica Levi for the new film 'Jackie' in a focus on film music for the pivotal year 1963. The year in which JF Kennedy was assassinated, and when in the film world Richard Burton and Elizabeth Taylor gave us "Cleopatra".
The programme features scores from 'It's a Mad, Mad, Mad, Mad, World', 'Charade', 'The Leopard', '55 Days at Peking', 'The Great Escape', 'The VIPs', 'Cleopatra', 'McLintock!', 'Promises! Promises!', 'Move Over, Darling' and 'The Birds'.
Six great classical film scores about love