Main content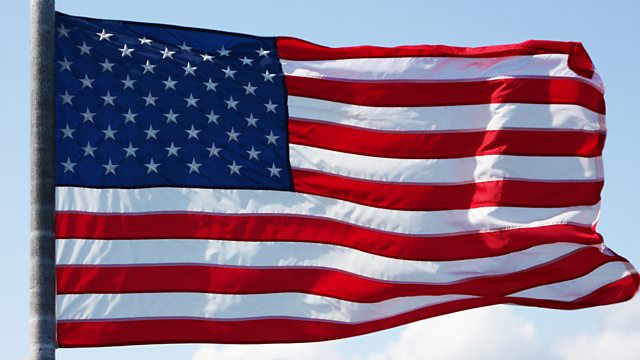 John Adams: An American optimist
Tom Service interviews composer John Adams, who talks about the role of music in America's political and cultural life. Plus the impact Brexit might have on the musical world.
Following the inauguration of Donald Trump as the 45th President of the United States, Tom Service talks to John Adams, who - as a composer, conductor and creative thinker - holds a unique position in American music. Adams talks about the role of music in America's political and cultural life, and shares his views on the future of the world's classical music institutions. Also, Tom is joined by Cathy Graham (Director of Music, British Council), composer Gerard McBurney and Emmanuel Hondre (Philharmonie de Paris) to discuss the impact of Brexit on the classical music world.
John Adams: Whither Music?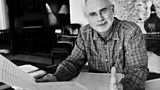 John Adams talks about his hopes and fears for music and culture in America. 'Music is the act of communicating emotion', says Adams, 'and the ultimate result is to make people more aware and sensitive beings'. He discusses what draws him to the themes of his operas and the fragility of American society.
Whilst finding a deeper hope, John Adams talks about the fragility of the present time, and his concerns about the toxic side of social media. 'I fear we're going down a rabbit hole' he says.
His frustrations with what he sees as the timidity and risk averse nature of classical audiences and institutions are laid bare: 'New music is viewed as problematic, unless it's a world premiere'. Adams is proud of his operas, but thinks the economics and institutional wariness mean younger composers are increasingly using smaller scale forces.
Tom asks him whether he sees himself as an experimentalist at heart, to which Adams answers he's constantly comparing himself to the contemporary art world: 'contemporary art draws huge crowds, but not contemporary music.' Seeing Bob Dylan as often having more significance in today's culture, he does however think the difference is perhaps that the change and impact of classical music takes longer: 'I remember a time when Messiaen was never played and when American orchestras never played Mahler'.
United States: Inauguration Music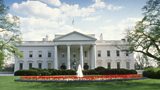 What is the meaning of the music used and performers chosen for the inauguration of a president? As Donald Trump has been inaugurated as 45th U.S. President, Tom Service talks to Chief Music critic of the Washington Post, Anne Midgette.
Normally speaking, according to Anne Midgette, reverence for the office of the president and the occasion would trump any personal feelings. 'I spoke to an orchestra contractor here in Washington', she says', 'and for the first time in his career people turned him down [to perform at the inauguration]. We've never had this opposition before'.
Brexit and the Arts: What Next?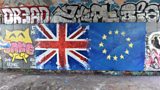 Tom Service speaks to a panel including Cathy Graham, Director of Music at the British Council; composer Gerard McBurney and director of the Philharmonie de Paris concert hall in Paris, Emmanuel Hondré about what impact they think Brexit will have on the arts in the UK and Europe.
'Concern…and fear for youngsters that they won't get the same opportunities to experience other cultures first hand' says Cathy; 'the rise of provincialism…to keep younger artists out of the swim of European culture is a very negative thing' worries Gerard. And Emmanuel Hondré believes that the fissures and gaps between different groups, especially between musicians and other parts of society is something 'you can't feel easy with'.
The group discuss their concerns about the practical impact of visas and permits, and believe that to ensure these practicalities are addressed that they need to be speaking to their respective governments in the UK and across Europe. 'It's not just a matter of money; symbolism is important' encourages Emmanuel, believing that now more than ever the exchange of musicians and orchestras is vitally important.
We hear briefly from artist Grayson Perry, recorded speaking to an audience in November 2016, who offers a challenge to some of the pessimism: 'It's a dose of smelling salts; you lot need to up your game – let's get out there and be genuinely engaged'.
The panel discuss how musicians should respond to this challenge. 'Political setbacks giving us a kick up the pants is a very good way of looking at it' says Gerard McBurney. 'Art should be disruptive, and should break open bubbles'.
'We need to create a context that allows us to have a dialogue with Europe – around immigration, the rise of populism…we need to be talking about it' says Cathy Graham. This opportunity to communicate should extend beyond the usual audiences, says Emmanuel Hondré: 'we need to tell people why classical music is more than just a convention or repertoire, it's alive'.
Credits
| Role | Contributor |
| --- | --- |
| Presenter | Tom Service |
| Interviewed Guest | John Adams |
| Interviewed Guest | Cathy Graham |
| Interviewed Guest | Gerard McBurney |
| Interviewed Guest | Emmanuel Hondre |