Main content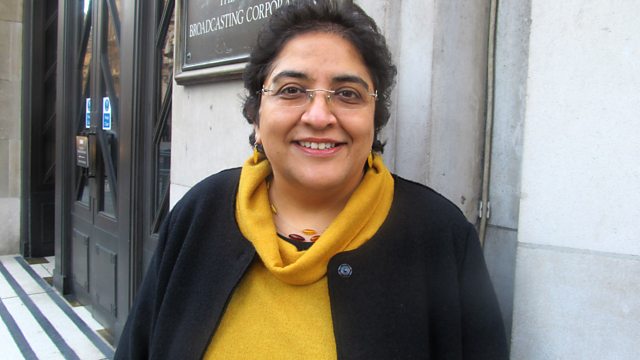 Sadaf Farooqi on what makes us fat
Medical researcher, Sadaf Farooqi tells Jim Al-Khalili how she discovered rare ten genetic disorders that cause severe childhood obesity.
Is it true that some people put on weight more easily than others? And if so why? It's a question that's close to many of our hearts. And it's a question that medical researcher, Professor Sadaf Farooqi is trying to answer. In 1997, Sadaf noticed that two children she was studying lacked the hormone leptin. From there, she went on to discover the first single gene defect that causes obesity. For most us, how much we eat is within our control. But for children with this rare inherited condition and, it turned out, several other rare genetic disorders, the evidence is clear. A voracious appetite is not a lifestyle choice: it's a biological response to brains signalling starvation. Sadaf tells Jim how she discovered ten rare genetic disorders that cause severe childhood obesity and what this means for the rest of us.
Producer: Anna Buckley.
Last on
Broadcasts