Main content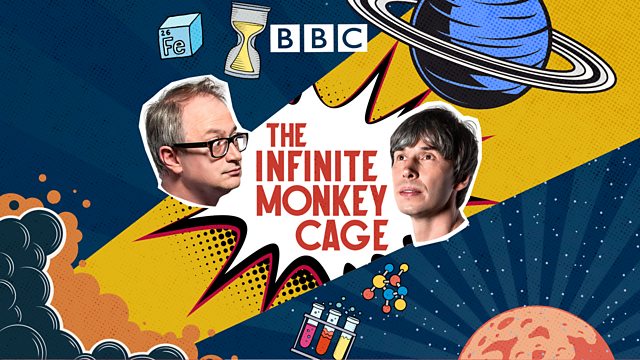 How to Beat the House and Win at Games
Brian Cox and Robin Ince learn how to beat the house and win at games, with the help of mathematicians Alex Bellos and Hannah Fry, and psychologist Richard Wiseman.
How to beat the house and win at games.
Brian Cox and Robin Ince are joined on stage by mathematicians Hannah Fry and Alex Bellos, psychologist Richard Wiseman and games enthusiast Helen Zaltzman, to get their top tips for winning games and solving puzzles. Do mathematicians make better Poker players, or is psychology the key to the ultimate poker face? Will a knowledge of probability give you the ultimate winning strategy for your next game of Monopoly? (the answer is yes!). How old are the oldest puzzles and why do they involve wolves and cabbages? And how have puzzles involving wolves, cabbages and bridges resulted in the development of whole new branches of mathematics.
PRODUCER: Alexandra Feachem.
Last on
Broadcasts