Main content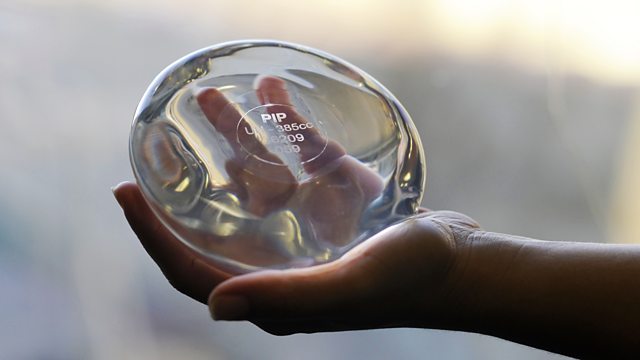 Rural banking, Breast implant compensation, Jewellery remodelling
How bank closures affect rural areas. Why a win in the courts over faulty breast implants may not provide the compensation women are fighting for. And remodelling of old jewellery.
With HSBC and the Yorkshire Building Society both announcing branch closures, what effect will it have on rural communities?
Should Saturday night television face stricter advertising rules to stop children who are staying up late from seeing adverts for fast food and sugary drinks?
A European Court again rules that compensation should be paid to women who were given faulty breast implants. Yet some still feel they are no closer to receiving a payment.
How easy is it to get life insurance if you have a history of mental illness?
And how to make the best out of granny's hand-me-down jewellery.
Presenter: Winifred Robinson
Producer: Pete Wilson.
Last on
Chapters
Bank Closures

Could a new deal with the Post Office lead more banks to close?

Duration: 05:33

Jewellry Remodelling

How to make a perfect piece from granny's hand-me-down jewellry

Duration: 07:42

Wood Burning Stoves

Research suggests stoves aren't that clean and people don't know how to use them properly

Duration: 05:54

Food Advertising

Should there be a ban on food that's high in fat, sugar & salt advertised pre-watershed?

Duration: 06:50

Life Insurance

What's the best way to get life insurance if you have been treated for depression?

Duration: 05:26

PIP Breast Implants

Why a European Court ruling may not bring the compensation women want

Duration: 06:27

Broadcast