Main content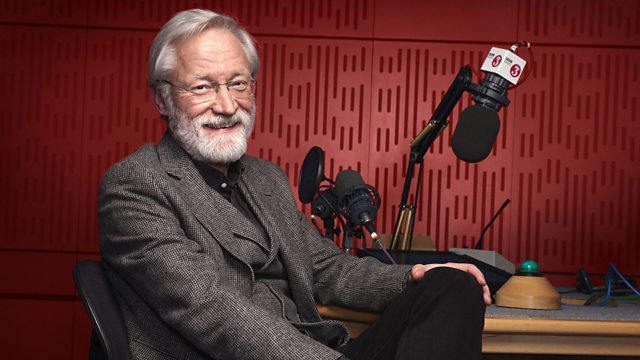 Suspicion and Imprisonment
Donald Macleod focuses on the time when Chevalier de Saint-Georges led his men into battle during the French Revolution. With Grazioso in G minor; Violin Concertos in A and D.
Presented by Donald Macleod
Joseph Bologne, Chevalier de Saint-Georges began life in 1745 as the illegitimate son of a Guadeloupe plantation owner and an African slave, going on to become one of the most fashionable people in Paris. Not only was he a composer and virtuosic violinist, but also a notable athlete, gaining much renown at fencing. His music teachers included Leclair and Gossec, and he would eventually take over conducting the Concert des Amateurs, an orchestra that frequently premiered his violin concertos with Saint-Georges as the soloist. The Concert des Amateurs went on to become one of the best orchestras in Europe under his direction. Saint-Georges also founded La Loge Olympique, which commissioned Haydn's Paris symphonies. His connections with royalty and the aristocracy would eventually lead him into trouble during the French Revolution. Although appointed Colonel of the Legion of Americans, he remained under suspicion and was eventually imprisoned for over a year. He ended his days in a Paris he hardly recognised, and died in 1799.
When the French Revolution took hold, Chevalier de Saint-Georges was all for it. He longed for a change in French society and for those born into slavery. By 1792 he approached the National Assembly to ask to be allowed to form his own black regiment to support the revolution. This was the first of its kind in Europe, and was called the Légion Saint-Georges. Through all this turmoil he went on giving concerts including performances with the horn player Lamothe. The Violin Concerto in A major has many passages specifically for the horn.
Even as Colonel of the Legion, Saint-Georges was not above suspicion. Having had many aristocratic friends he found himself dismissed and eventually sent to prison for a year. When he was released, he decided to return to San Domingo seeking a better life on his father's plantation. Unfortunately revolution had reached there as well. He returned to France and in 1799 died in Paris a broken and forgotten man. His once-famous music was later banned from performance in France by Napoleon.
Grazioso in G minor
Florence Malgoire, violin
Olivier Baumont, fortepiano
Violin Concerto in A major, Op 7 No 1
Miroslav Vilimec, violin
Pilsen Philharmonic Orchestra
František Preisler Jr, conductor
String Quartet No 6 in G minor, Op 14
Apollon Quartet
Violin Concerto in D major, Op 3 No 1
Linda Melsted, violin
Tafelmusik Baroque Orchestra
Jeanne Lamon, director
Producer Luke Whitlock.
More episodes
Next
You are at the last episode