Main content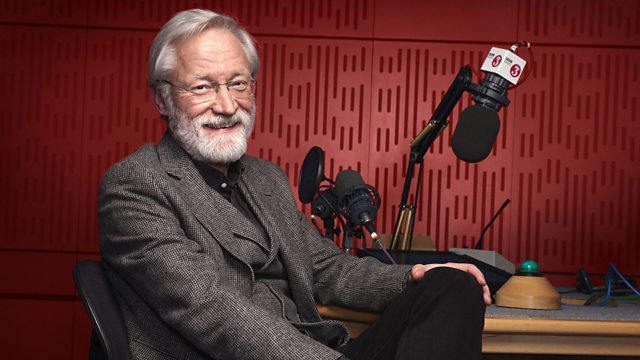 Betting with the Prince of Wales
Donald Macleod discusses Chevalier de Saint-Georges' wager with the Prince of Wales. With Violin Concerto in C (excerpts); L'autre jour l'ombrage; Violin Sonata No 2.
Presented by Donald Macleod
Joseph Bologne, Chevalier de Saint-Georges began life in 1745 as the illegitimate son of a Guadeloupe plantation owner and an African slave, going on to become one of the most fashionable people in Paris. Not only was he a composer and virtuosic violinist, but also a notable athlete, gaining much renown at fencing. His music teachers included Leclair and Gossec, and he would eventually take over conducting the Concert des Amateurs, an orchestra that frequently premiered his violin concertos with Saint-Georges as the soloist. The Concert des Amateurs went on to become one of the best orchestras in Europe under his direction. Saint-Georges also founded La Loge Olympique, which commissioned Haydn's Paris symphonies. His connections with royalty and the aristocracy would eventually lead him into trouble during the French Revolution. Although appointed Colonel of the Legion of Americans, he remained under suspicion and was eventually imprisoned for over a year. He ended his days in a Paris he hardly recognised, and died in 1799.
Saint-Georges was not only popular as a composer and fencer in Paris, but his fame spread to London as well, where one of his songs, L'autre jour l'ombrage, became very well known. In 1787 Saint-Georges visited London where a duel was arranged between him and his fellow countryman Chevalier D'Eon. D'Eon had been a spy for the French court, and was famed not only for his fencing but also for his cross-dressing.
On returning to France Saint-Georges introduced Parisian society to the latest English fashions of frock coat, round hat and boots. He was something of a trendsetter and crowds would follow him in the streets. By 1789 he visited London for a second time and organised at least one benefit concert.
L'autre jour à l'ombrage
Luanda Siqueira, soprano
Florence Malgoire, violin
Olivier Baumont, harpsichord
Violin Concerto in C major, Op 5 No 1 (1st mvt)
Takako Nishizaki, violin
Cologne Chamber Orchestra
Helmut Müller-Brühl, conductor
L'amant anonyme (Overture)
Tafelmusik Baroque Orchestra
Jeanne Lamon, director
Violin Sonata No 2 in A major
Jean-Jacques Kantorow, violin
Brigitte Haudebourg, harpsichord
Producer Luke Whitlock.