Main content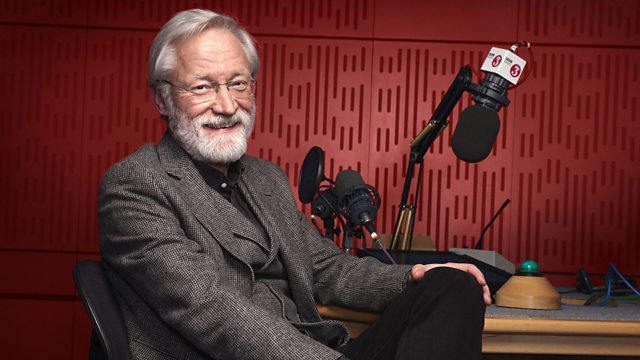 The Darling of Parisian Society
Donald Macleod focuses on how Saint-Georges became popular in Parisian society. With Violin Concert in G (excerpt); Flute Sonata in E flat; Violin Concerto in G.
Presented by Donald Macleod.
Joseph Bologne, Chevalier de Saint-Georges began life in 1745 as the illegitimate son of a Guadeloupe plantation owner and an African slave, going on to become one of the most fashionable people in Paris. Not only was he a composer and virtuosic violinist, but also a notable athlete, gaining much renown at fencing. His music teachers included Leclair and Gossec, and he would eventually take over conducting the Concert des Amateurs, an orchestra that frequently premiered his violin concertos with Saint-Georges as the soloist. The Concert des Amateurs went on to become one of the best orchestras in Europe under his direction. Saint-Georges also founded La Loge Olympique, which commissioned Haydn's Paris symphonies. His connections with royalty and the aristocracy would eventually lead him into trouble during the French Revolution. Although appointed Colonel of the Legion of Americans, he remained under suspicion and was eventually imprisoned for over a year. He ended his days in a Paris he hardly recognised, and died in 1799.
On leaving school, and because of his father's position, Joseph took up a commission in the prestigious Company of Musketeers, part of Louis XV's royal household. With his dashing good looks and personality, he became a hit. However he did encounter prejudice amongst some of his comrades, and was eventually forced to resign. Around this time his music was becoming popular in fashionable salons.
By 1766 Saint-Georges started having composition lessons with Joseph Gossec. Gossec dedicated his Opus 9 set of Trio Sonatas to his fashionable student. Saint-Georges soon found himself performing under Gossec's direction in the Concert des Amateurs, which became the platform for premiering many of the younger composer's works, such as the Violin Concerto in G major, published in 1772.
Romance: Au penchant qui nous entraîne
Luanda Siqueira, soprano
Olivier Baumont, harpsichord
Andantino: Feuillage épais que je chéris
Luanda Siqueira, soprano
Olivier Baumont, harpsichord
Sonata in E flat major for harp and flute
Sandrine Chatron, harp
Amélie Michel, transverse flute
Francois-Joseph Gossec
Trio Sonata in F major, Op 9 No 3
Ensemble Hermiolia
Violin Concerto in G major, Op 2 No 1
Yura Lee, violin
Bavarian Kammerphilharmonie
Reinhard Goebel, conductor
Producer Luke Whitlock.