Main content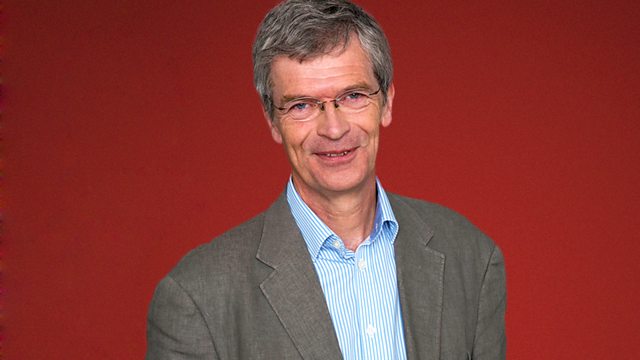 14/01/2017
Alyn Shipton's selection includes music from Alison Rayner's quartet, currently on tour with featured guitarist Deirdre Cartwright. There's also Ellingtonia played by Chris Barber and Bob Hunt.
Performers:
Artist  Oscar Peterson
Title  Topsy
Composer Durham, Battle
Album  Three Classic Albums Plus
Label  Avid
Number  1106 CD 2 Track 9
Duration  4.22
Performers: Oscar Peterson, p; Herb Ellis, g; Ray Brown, b; Buddy Rich, d. Dec 1955.

Artist  John Graas
Title  Darn That Dream
Composer DeLange, Van Heusen
Album  Studio 2 From Hollywood
Label  Columbia
Number  330SX 7515 Side B Track  2
Duration  6.46
Performers: Herb Geller, as; John Graas, frh; Don  Fagerquist, t; Milt Bernhardt, tb; Marty Paich, p; Curtis Counce, b; Larry Bunker, d, 1954

Artist  Alison Rayner
Title  Mayday
Composer Rayner
Album  A Magic Life
Label  Blow The Fuse
Number  1613 Track 4
Duration  3.57
Performers: Diane McLaughlin, reeds; Deidre Cartwright, g; Steve Lodder, kb; Alison Rayner, b and Buster Birch, d. 2016.

Artist  Quincy Jones
Title  Guitar Blues Odyssey, From Roots to Fruits
Composer Jones
Album  Smackwater Jack
Label  A&M
Number  Track 8
Duration  6.35
Performers Quincy Jones Orchestra plus: Eric Gale, Arthur Adams, Freddie Robinson, Joe Beck, Jim Hall, Toots Thielemans, g. 1971.

Artist  Chris Barber and Bob Hunt
Title  Creole Love Call
Composer Ellington / Miley
Album  Misty Morning
Label  Timeless
Number  TTD 641 Track 7
Duration  7.08
Performers Chris Barber, Bob Hunt, tb; Paul Sealey, bj; John Slaughter, g; Vic Pitt, b; Colin Miller, d. 11 Dec 2000

Artist  Chris Barber
Title  Petite Fleur
Composer Bechet
Album  Great British Jazz
Label  Smith and Co
Number  1143 cD 2 Track 22
Duration  2.45
Performers Monty Sunshine, cl; Dickie Bishop, g; Chris Barber, b; Ron Bowden, d.

Artist  The Dime Notes
Title  Otis Stomp
Composer Andrew Oliver
Album  The Dime Notes
Label  LeJazz Et Al
Number  LJCD16 Track 7
Duration  4.16
Performers Andrew Oliver, p; David Horniblow, cl; Dave Kelbie, g; Tom Wheatley, b. 2016

Artist  Blues Excursion
Title  Humphrey Lyttelton
Composer Lyttelton
Album  Bad Penny Blues
Label  Lake
Number  238 CD 1 Track 10
Duration  11.40
Performers Humphrey Lyttelton, t; Wally Fawkes, cl; Bruce Turner, as; John Picard, tb; Johnny Parker, p; Freddy Legon, g; Jim Bray, b; Stan Greig, d. 25 Aug 1955.

Artist  World Service Project
Title  Fuming Duck
Album  For King and Country
Label  Rare Noise
Number  Track 2
Duration  5.38
Performers Dave Morecroft - keyboard, vocals; Tim Ower, saxophone; Raphael Clarkson - trombone, vocals; Arthur O'Hara – bass; Harry Pope – drums; 2016