Main content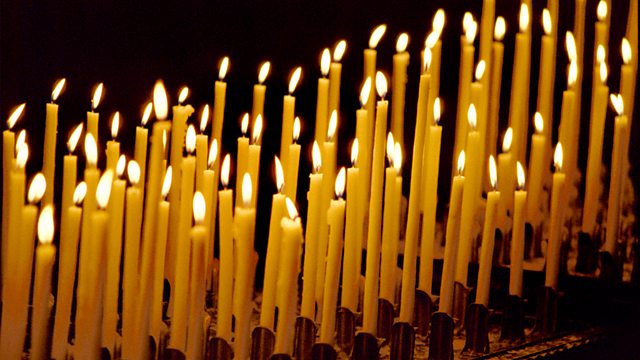 06/01/2017
Spiritual reflection and prayer to start the day with the Rev Duncan MacLaren, Healthcare Chaplain at Ninewells Hospital, Dundee.
Script
Good morning.
It was my first taste of acting.  I strode out onto the stage in my school assembly hall, and delivered my lines. 
In that moment it was as if another person had stepped inside my 9-year-old self. I felt confident, expansive, at ease.
"Where did that come from?" my friends remarked afterwards. "I dunno," I shrugged, "I can just do it."
It was one of those sudden realisations of childhood - an epiphany: you discover something new about yourself, and the world seems to agree.
Today is the feast of the Epiphany in the Western Calendar. It remembers the visit of the Magi, who came to Jesus bearing gifts - gold and frankincense and myrrh. Epiphany is derived from a Greek word  meaning 'to reveal'. To the onlookers this was indeed an epiphany - a little child being revealed as 'the one born King of the Jews.' 
I wonder what Mary and Joseph made of this bizarre scene? Perhaps it's not that different from the experience of many parents, when their child discovers a natural talent.
That's also a kind of epiphany: suddenly a child can sing, dance, play, run or kick with unforced ability. 
Childhood epiphanies are humbling for parents: we know it's a gift that we didn't give.
In his poem 'On Children,' Khalil Gibran writes , 
"You may strive to be like them, 
but seek not to make them like you....
You are the bows from which your children
as living arrows are sent forth." 
Like Mary and Joseph, parents try to provide a secure home - the bow from which the arrow can fly freely. But the arrow itself will fly where it will. 
So I pray: thank you for the epiphanies of childhood, which reveal to us something of who we are. Help us not to be bound by our family of origin, nor lose sight of our natural gifts; but like arrows, let us fly. Amen.