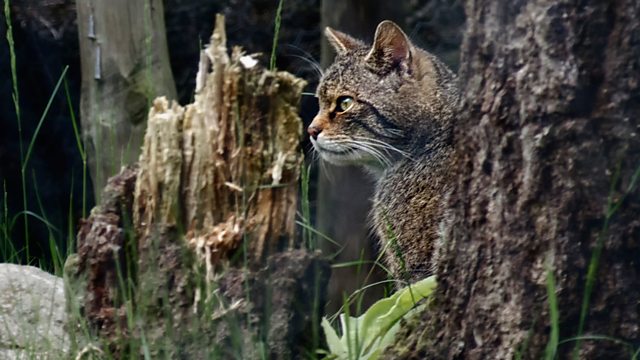 14/01/2017
Following on from our National Parks special last week we hear from second in command at the National Parks Service in America, Mike Reynolds about the challenges of climate change. As well as Grant Moir, Chief Executive of the Cairngorms National Park who talks about the challenges of working in such a vast, wild area.
About ten years ago we featured a project set up by Scottish fishermen to reduce the amount of rubbish they found at sea. Euan caught up with celebrity trawler man Jimmy Buchan at a rather blustery Peterhead harbour to see how things have moved on.
We hear about the challenges facing both parks in America and here in Scotland in terms of improving accessibility and the diversity of their visitors.
Mark and Euan chat to Ross Anderson and Robert Maund of the Scottish Campaign for National Parks who would like to see at least five new National Parks in Scotland.
Over the past few weeks scores of sightings and photographs have emerged of wildcats near Insch. In particular at the National Trust for Scotland's property Leith Hall. The ranger there, Stephen Reeves, regularly puts out camera traps and Euan braves the snow to go and check one with him.
Mark meets off road driving expert Ronnie Dale who takes him out for a spin and shows him how to handle a car in winter weather.
We got an email telling us that an acoustic monitoring device for detecting dolphins had gone missing off the coast at Stonehaven. We were intrigued and managed to track the scientists down who are running the experiment. Euan mets Dr Kate Brooks of Marine Scotland who told him about the project.
A year ago we covered the launch of a project by Scottish Wildcat Action where they handed out camera traps to school children in Aberlour. Euan catches up with Emma Rawlings to see if theyâ€TMve had any success.
And we couldnâ€TMt leave our American experience of last summer behind us without sharing one more experience with you. Mark and Euan visit Point Reyes National Seashore north of San Francisco with ranger John A. Dell'Osso.
Last on