Main content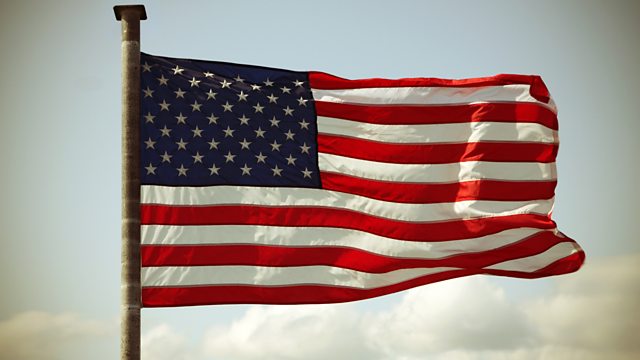 Adam Smith compares Trump's win to past presidents who divided America even as they promised radical change. In 1829, duellist and Indian-fighter Andrew Jackson won power.
Adam Smith compares Trump's win to past Presidents who divided America even as they promised radical change.
On at least five previous occasions, a candidate has been elected President who promised a crunching 180 degree turnabout in policy.
Each man was swept into power by people who had felt themselves excluded or scorned by the previous administration - and each inspired similar fear and loathing.
And in all five of these cases, the winning revolutionary candidate appealed to the "silent majority", or to "the great body of the people", attacking "elites" and feeding conspiracy theories. And they were not all men of the right. What's more, all five won a second term with a thumping majority.
So in this series, Adam revisits the arrival in the White House of each of these Presidents - and examine what their fate can tell us about what awaits America today.
Adam begins the series in 1828, with the victory of Andrew Jackson, a duellist and Indian-fighter, born in poverty and raised in the frontier West.
To the east coast establishment he was an uncouth demagogue, to his supporters he was the tribune of the people, the embodiment of white masculinity.
When he was inaugurated in 1829, Jackson invited anyone who fancied a cup of grog to drop by the White House - and they did, ripping up curtains to take bits home as souvenirs. In office, Jackson up-ended the financial system by dismantling the Bank of the United States (which he depicted as an anaconda sucking money from the people), causing a financial panic. He flouted the Supreme Court, allegedly responding to a ruling in favour of Native Americans trying to protect their land, "[Chief Justice] Marshall has made his judgement, now let him enforce it!"
Jackson was dubbed 'King Andrew I' by his enemies, but to his supporters his willingness to veto laws passed by Congress or ignore the courts, was the right kind of authoritarianism - on behalf of the people.
People still call themselves "Jacksonians" today. When Newt Gingrich wanted to reassure people during the 2016 campaign, he said Trump would be not be any more dangerous than Jackson.
Series features contributions from: HW Brands, Eric Foner, Eric Rauchway, Heather Richardson
Producer: Phil Tinline.
Last on
More episodes
Previous
You are at the first episode
Broadcast

Featured in...
Programmes and content analysing the political landscape of the United States of America.