Main content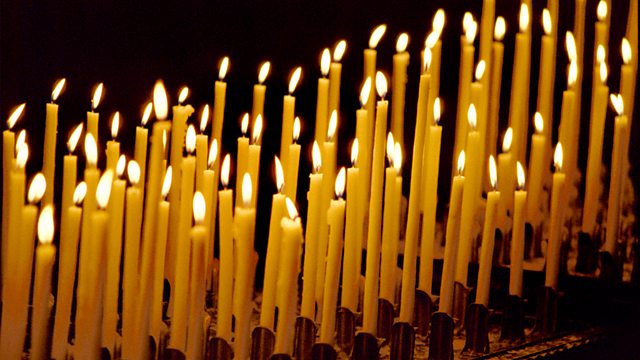 05/01/2017
Spiritual reflection and prayer to start the day with the Rev Duncan MacLaren, Healthcare Chaplain at Ninewells Hospital, Dundee.
Script
Good morning.
I remember him from the day of my graduation.
Packed into the horseshoe of Oxford's Sheldonian Theatre, we were brought out in batches to bow this way and that.
After we had returned to our seats, a lone figure took the floor to receive his degree: honorary Doctor of Medicine.
Norman Heatley, at the age of 79, was finally being recognized for his part in the development of penicillin. While Alexander Fleming is remembered for its discovery, and Howard Florey and Ernst Chain for its application, it was Heatley who found a way to scale up production, so that penicillin could be of general use.
Heatley was a practical genius. In war-time, with resources scarce, he made use of milk churns, petrol cans, biscuit-tin lids, and porcelain bedpans in which to grow his cultures. "I am not a very good scientist," he said,  "but I am very good at improvising."
This modesty was typical. Only Fleming, Florey and Chain received the Nobel prize. When it was suggested to Heatley that he really ought to have received a knighthood for his work, he simply shrugged and said, "Oh well..."
He was also naturally reserved: with the exception of his enthusiasm for the work itself. On the day he discovered that penicillin might be of real benefit, he cycled home singing at the top of his voice.
Heatley died on this day in 2004. To my mind he has always stood for the unsung heroes of medicine: those who work away unseen, nudging forward the boundaries of knowledge.
It's easy to take advances in modern medicine for granted. So perhaps it's worthwhile to pause, and remember all those who labour to relieve suffering and tackle disease. We may never know the cost of their commitment.
So I pray: I give thanks for the gifts of human compassion and ingenuity. Give wisdom and skill to all who work at the frontiers of medical knowledge. Amen.