Main content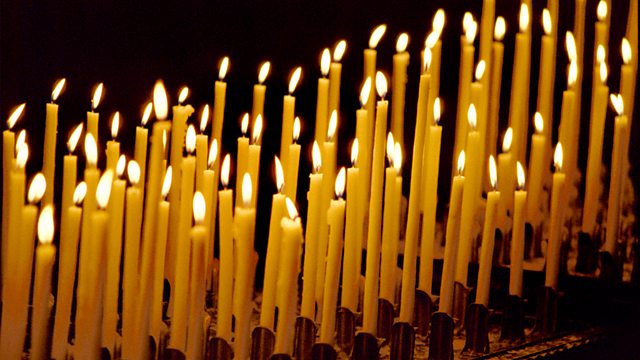 04/01/2017
Spiritual reflection and prayer to start the day with the Rev Duncan MacLaren, Healthcare Chaplain at Ninewells Hospital, Dundee.
Script
Good morning.
I wonder what's your greatest ambition?  Run a marathon, perhaps, or publish a novel? 
Most of us have some drive to achieve.  But there are those for whom it's an all-consuming passion.
It's fifty years ago today since Donald Campbell made his fateful attempt on the water speed record on Coniston Water.
He came to Coniston in 1967 with the aim of topping 300 miles per hour in his boat Bluebird K7.
On the day, his first run went smoothly. It was on his return that the bows lifted, causing the boat to somersault backwards, and break up on impact.
Campbell's death brought his career to a dramatic end, and fixed his achievement in popular consciousness.
Fifty years on, what are we to make of it?
Many of us will doubtless admire the ambition and courage required to attempt these records. But I wonder if we would want to emulate him?
Ambition is a curiously personal quality. It leads some to pursue extreme ventures on land and sea. For most of us, however, our ambitions are smaller.
So does it matter if we never scale Everest, or sail single-handed round the world? Especially when our smaller ambitions may be equally heroic: fighting cancer, say, or fostering a child.
In one letter the apostle Paul writes, "make it your ambition to lead a quiet life; you should mind your own business, and work with your hands...".
It's a subversive take on ambition: downsize your plans; grow your dreams from a quiet place within.
For some, that may lead them to places such as Coniston Water. But others may turn out to be hidden heroes. Ambition is an orchard with many different fruits.
So I pray: Help my ambition to remain true to the person I am. Give me courage to answer ambition's call; and with heroism, give me humility. Amen.