Main content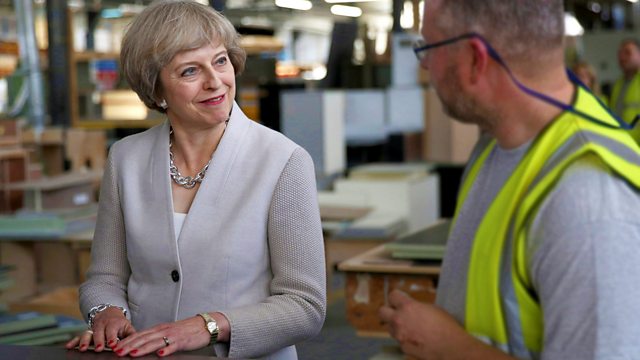 Theresa May and US Vogue, Fake news in Germany, Covering Northern Ireland
Theresa May in US Vogue - what does her media pick tell us? Fake News concerns ahead of the German elections. And the challenge of covering Northern Ireland.
Theresa May is set to appear on the front cover Of American Vogue, what does her choice of media outlet say about the brand she's building? Andrea Catherwood discusses with Anne McElvoy of the Economist and Sandra Howard, ex-model and wife of former Conservative Party Leader, Michael Howard.
As elections approach in Germany Facebook have announced they'll be rolling out measures to fact-check news stories and prevent the spread of false News. We hear from the company that will be checking the stories for Facebook, Correctiv - their founder is the investigative journalist David Schraven. And we talk to Alberto Nardelli, Buzzfeed's Europe News Editor who has been investigating fake news in Germany and beyond.
And, with the demise of the Northern Ireland executive, we discuss the editorial priorities and challenges in covering the story. Jon Williams, Managing Director of News and Current Affairs at Irish broadcaster, RTE and Jonathan Munro, Head of Newsgathering at the BBC talk about the decisions they've been making about the bulletins this week.
Producer: Ruth Watts.
Last on
Broadcast