Main content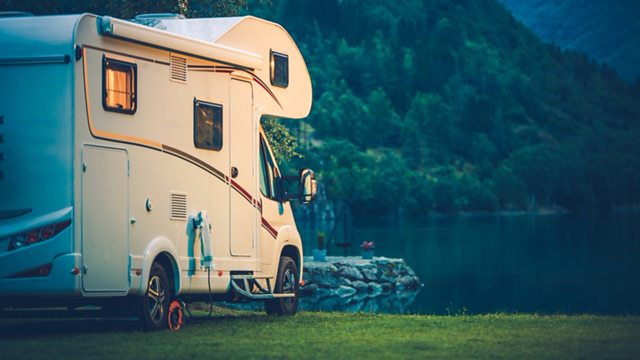 Can't pay, won't pay, will pay
The latest news from the world of personal finance. A bank fraud refund with a twist, the FTSE 100 share index's record-breaking week and unclaimed marriage allowance.
More information related to stories featured in this week's edition of Money Box can be found in the Related links section below.
Money Box hears from David who paid £3,400 for a motor home he'd found online. Only he hadn't. Instead his cash ended up in a TSB bank account controlled by criminals. His attempts to get his money back from his own bank failed as did two appeals to the Financial Ombudsman. TSB also initially rejected him twice but have now paid him back. Why has that finally happened and what can, or can't, the Financial Ombudsman do when a victim of fraud tries to reclaim their cash from an account that's been set up by scammers?
It's been a record-breaking week for the FTSE 100. London's main share index marked the longest run of 12 consecutive days of closing record highs. The last time it did that was 1997 when it managed eight days in a row. Russ Mould, Investment Director at AJ Bell and independent market analyst Brenda Kelly discuss whether it's a cause for celebration or concern.
Just over 4 million couples qualify for the marriage allowance tax break. It allows people who are married or in a civil partnership, who don't pay tax, to transfer some of their unused personal allowance to their spouse who does. The latest figures from HMRC reveal that 1.39 million couples have claimed. Robin Williamson, Technical Director of the Low Incomes Tax Reform Group outlines how it works and how you can get it.
Presenter: Paul Lewis
Reporter: Tony Bonsignore
Producer: Charmaine Cozier
Editor: Andrew Smith.
Chapters
Bank Fraud

A fraud victim is paid back by the bank that the thief used to transfer the cash to

Duration: 11:22

FTSE

What should investors make of the record run?

Duration: 07:13

Marriage Allowance

Are you eligible for a tax break?

Duration: 04:13