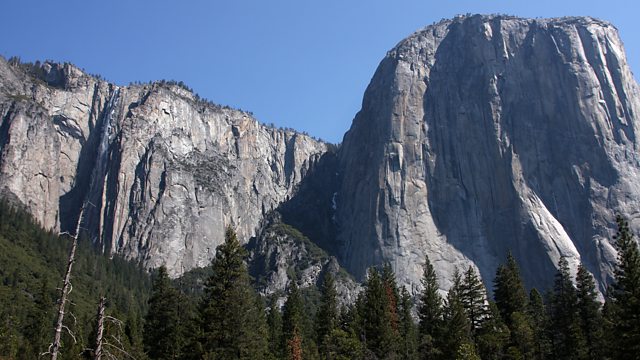 07/01/2017
After visiting four examples of National Parks in California last Summer during the centennial celebrations of the National Parks Service, Mark and Euan compare the varying models in existence there with our own parks here, Cairngorms and Loch Lomond and the Trossachs.
The chaps visit four very different Californian National Parks - all owned by the state but managed slightly differently to reflect their particular environments.
Yosemite is the traditional model where you pay to get in and nobody really lives there.
Muir Woods National Monument contains giant redwoods which inspired John Muir when he first came to California.
Point Reyes National Seashore north of San Francisco was turned into a national park instead of being developed into housing.
And the Golden Gate National Recreation Area in San Francisco is the busiest of all America's national parks opening its arms to the diverse urban population.
Mark also speaks to second in command at the USA National Parks Service Mike Reynolds about the challenges facing the service including dealing with ever increasing visitor numbers in honeypot areas.
Gordon Watson of the Loch Lomond and Trossachs National Park discusses the need for byelaws to protect specific lochside areas from damage caused by wild camping and anti social behaviour.
And Grant Moir of the Cairngorms National Park describes the complexities surrounding balancing development needs for the community with maintaining conservation.
Last on