Main content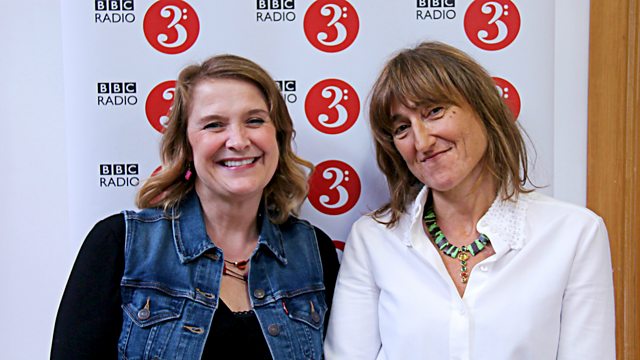 Thursday - Sarah Walker with Beeban Kidron
With Sarah Walker. Including Musical challenge; Music in Time: German lieder; Artist of the Week: pianist Steven Osborne, featured in Prokofiev's Violin Sonata No 2.
9am
Sarah sets the tone and mood of the day's programme with a range of music to intrigue, surprise and entertain.
9.30am
Take part in today's musical challenge: can you remember the television show or film that featured this piece of music?
10am
Sarah's guest this week is the film director Beeban Kidron. Beeban came to prominence in 1989 with the BAFTA award-winning TV adaptation of Jeanette Winterson's autobiographical novel, Oranges Are Not the Only Fruit, and since then she's directed television dramas, documentaries and feature films including Bridget Jones: The Edge of Reason and To Wong Foo, Thanks for Everything! Julie Newmar. In 2006 Beeban founded the charity Filmclub, an organisation which sets up after-school film clubs in schools in England and Wales and in 2012 she was made a life peer. As well as discussing her life and career, Beeban shares some her favourite classical music, from Puccini and Mozart to Messiaen.
10.30am
Music in Time: Romantic
Sarah turns her attention to the Romantic era, and the rise in popularity and quality of the German Lied. It was Schubert who really put this type of art song on the musical map, paving the way for successors such as Schumann, Brahms and Wolf.
Followed by:
Double Take
Sarah explores the nature of performance by highlighting the differences in style between two recordings of one of Dvorak's Slavonic Dances.
11am
Artist of the Week
Sarah's Artist of the Week is the Scottish pianist Steven Osborne. A fervent champion of 20th-century music, Osborne so impressed Messiaen's widow with a performance of Trois Petites Liturgies that she invited him to Paris to study Messiaen's larger piano works, and his recording of the epic piano cycle Vingt Regards sur l'Enfant-Jésus is among the finest accounts on disc. He has also recorded the complete piano works of Tippett, including the colourful and somewhat neglected Piano Concerto. As a chamber musician, Osborne had worked with some of the world's leading musicians, and this week Sarah features him in Prokofiev's Violin Sonata No. 2 (with Alina Ibragimova) and Schubert's Variations on an Original Theme, D813 (with Paul Lewis), as well as Beethoven's 'Hammerklavier' Piano Sonata.
Prokofiev
Violin Sonata No. 2 in D major
Alina Ibragimova (violin)
Steven Osborne (piano).
Music Played
Beeban Kidron's CHoice no.1

Beeban Kidron's CHoice no.2

MUSIC IN TIME: ROMANTIC

DOUBLE TAKE

ARTIST OF THE WEEK: STEVEN OSBORNE
Musical Challenge: By Association
The music played was the second piece from Brahms's piano pieces Op.118, which were dedicated to Clara Schumann. The two composers were therefore Brahms and Schumann.
Enter the Essential Classics Proms Competition 2019!