Main content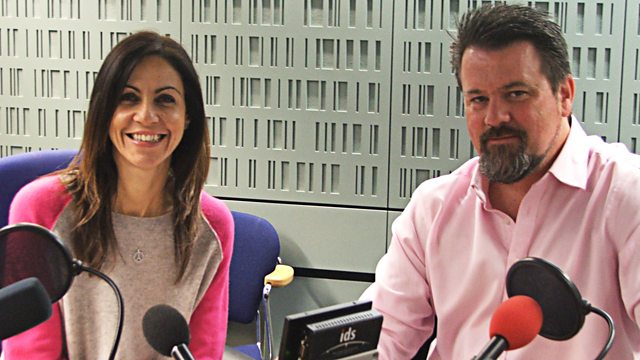 Julia Bradbury on Emotionally Challenging Work
Interview series in which broadcasters follow their passions. Julia Bradbury explores the challenges of working in a hospital emergency department with Dr Martin McKechnie.
Julia Bradbury talks to Dr Martin McKechnie, a Consultant in Emergency Medicine and Vice President of The Royal College of Emergency Medicine, about the challenges of working in an Emergency Department. Every day he is faced with intense mental and emotional situations as part of his working life. So how he does he switch off at the end of the day?
Producer Sarah Blunt.
Last on
Support Organisations
Cruse Bereavement Care provides support after the death of someone close including face to face, telephone, group support, as well as bereavement support for children.
Phone: 0808 808 1677 (England, Wales and Northern Ireland)
0845 600 2227 (Scotland)
www.cruse.org.uk
Hopeagain (Cruse for young people) - support for children and young people affected by the death of someone close. 
Phone: 0808 808 1677 (Mon-Fri, 9:00am-5:00pm)
www.hopeagain.org.uk
The Brake helpline offers emotional support and practical information and help if you have been bereaved or seriously injured by a road crash, or if you are supporting someone affected in that way.
Phone: 0808 800 0401  (Mon-Fri 10am-4pm)
www.brake.org.uk/support
RoadPeace provides emotional and practical support to those bereaved or injured in a road crash.
Phone: 0845 4500 355 (Mon-Fri 9am-5pm)
www.roadpeace.org


NHS Blood and Transplant is the organ donor organisation for the whole of the UK and is reponsible for matching and allocating donated organs.
For information on organ donation, and to join the NHS Organ Donor Register:
Phone: 0300 123 23 23. 
www.organdonation.nhs.uk
The Donor Family Network run by donor families to support donor families
www.donorfamilynetwork.co.uk
Broadcast

9 things we learned from a One to One with Emily Maitlis