Main content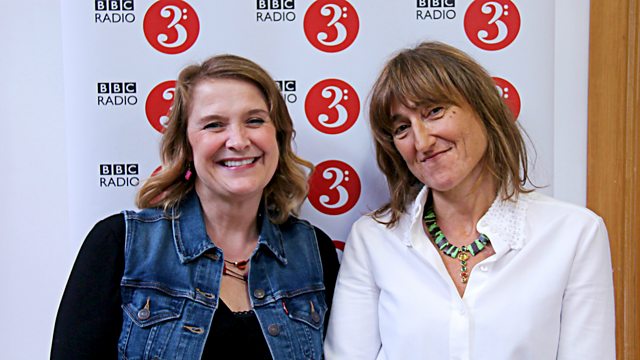 Monday - Sarah Walker with Beeban Kidron
With Sarah Walker. Including Musical challenge; Music in Time: Medieval; Artist of the Week: pianist Steven Osborne, featured playing Beethoven's Piano Sonata No 29 'Hammerklavier'.
9am
Sarah sets the tone and mood of the day's programme with a range of music to intrigue, surprise and entertain.
9.30am
Take part in today's musical challenge: identify a piece of music played in reverse.
10am
Sarah's guest this week is the film director Beeban Kidron. Beeban came to prominence in 1989 with the BAFTA award-winning TV adaptation of Jeanette Winterson's autobiographical novel, Oranges Are Not the Only Fruit, and since then she's directed television dramas, documentaries and feature films including Bridget Jones: The Edge of Reason and To Wong Foo, Thanks for Everything! Julie Newmar. In 2006 Beeban founded the charity Filmclub, an organisation which sets up after-school film clubs in schools in England and Wales and in 2012 she was made a life peer. As well as discussing her life and career, Beeban shares some her favourite classical music, from Puccini and Mozart to Messiaen.
10.30am
Music in Time: Medieval
Travelling back to the fourteenth century, Sarah explores a selection of Medieval Scottish hymns written in praise of St Columba, and featuring an ancient instrument that was popular at this time: the triple pipes.
11am
Artist of the Week
Sarah's Artist of the Week is the Scottish pianist Steven Osborne. A fervent champion of 20th-century music, Osborne so impressed Messiaen's widow with a performance of Trois Petites Liturgies that she invited him to Paris to study Messiaen's larger piano works, and his recording of the epic piano cycle Vingt Regards sur l'Enfant-Jésus is among the finest accounts on disc. He has also recorded the complete piano works of Tippett, including the colourful and somewhat neglected Piano Concerto. As a chamber musician, Osborne had worked with some of the world's leading musicians, and this week Sarah features him in Prokofiev's Violin Sonata No. 2 (with Alina Ibragimova) and Schubert's Variations on an Original Theme, D813 (with Paul Lewis), as well as Beethoven's 'Hammerklavier' Piano Sonata.
Beethoven
Piano Sonata No. 29 in B flat, Op. 106 'Hammerklavier'
Steven Osborne (piano).
Music Played
Artist of the Week: Steven Osborne

Beeban Kidron's Choice No. 1

Beeban Kidron's Choice No. 2

Beeban Kidron's Choice No. 3

Music in Time: Medieval

Artist of the Week: Steven Osborne
Musical Challenge: Recording Rewind
The piece played in reverse was 'The Swan' from 'Carnival of the Animals' by Saint Saens.