Main content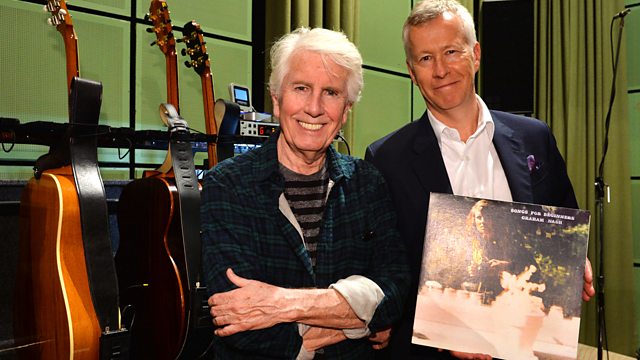 Graham Nash (A-side)
Graham Nash talks to John Wilson about his debut solo album, Songs for Beginners.
John Wilson returns with a new series of Mastertapes, in which he talks to leading performers and songwriters about the album that made them or changed them. Recorded in front of a live audience at the BBC's iconic Maida Vale Studios. Each edition includes two episodes, with John initially quizzing the artist about the album in question, and then, in the B-side, the audience puts the questions. Both editions feature exclusive live performances.
A-side: 'Songs For Beginners' with Graham Nash.
Graham Nash has twice been inducted into the Rock and Roll Hall of fame - once with The Hollies and then with Crosby, Stills and Nash. In May 1971 he released Songs For Beginners as a solo project (it was one of four solo albums released by each member of Crosby, Stills, Nash and Young in the wake of their hit album Deja Vu). Made directly following his breakup with Joni Mitchell, many of the songs are about their time together. But it's an album that also reflects his poltical activism and so the confessional "Simple Man" and wistful "Better Days" sit alongside the still prescient "Military Madness" and the heartfelt "Chicago".
The B-side of the programme, where it's the turn of the audience to ask the questions, can be heard tomorrow at 3.30pm
Complete versions of the songs performed in the programme (and others) can be heard on the 'Mastertapes' pages on the Radio 4 website, where the programmes can also be downloaded and other musical goodies accessed.
Producer: Paul Kobrak.
Last on

Broadcast