Main content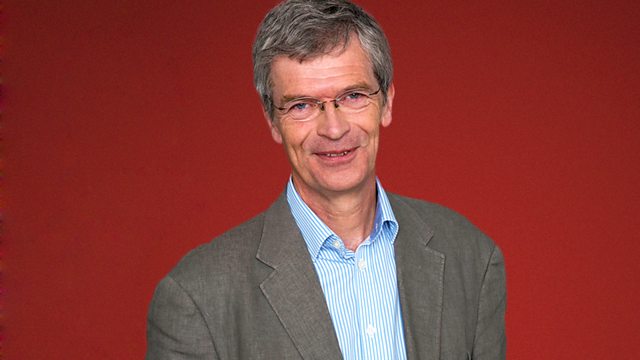 07/01/2017
This week's programme of listener requests includes a cornucopia of delights from jazz on the bassoon to the epic meeting on disc of Oscar Peterson and Louis Armstrong, plus tracks from Lena Horne and Gerry Mulligan.
Performers:
Artist  Jimmy Dorsey
Title  One O'Clock Jump
Composer Basie
Album  1942-43 Broadcasts
Label  Soundcraft
Number  5002 Track 2
Duration  6.50  (shorten opening conversation by 0.24 up on "Hey You Guys") DUR: 6.26 ends on applause.
Performers inc: Ray Linn, Nate Kazebier, Bill Oblak, t; Nathan Solomson, Sonny Lee, tb; Jimmy Dorsey, cl, as; Babe Russin, ts; Johnny Guarnieri, p; Buddy Schutz, d.

Artist  Jimmy Rushing with Humphrey Lyttelton
Title  How Long
Composer Leroy Carr
Album  A Night in Oxford Street
Label  Upbeat
Number  186 Track 5
Duration  6.06
Performers: Jimmy Rushing, v; Humphrey Lyttelton, t; John Picard, tb; Tony Coe, as; Jimmy Skidmore, ts; Ian Armit, p; Brian Brocklehurst, b; Eddie Taylor, d. 11 Sept 1957

Artist  Louis Armstrong
Title  Just One of Those Things
Composer Porter
Album  Three Classic Albums plus : Louis Armstrong Meets Oscar Peterson
Label  Avid
Number  1127 CD 2 Track 9
Duration  4.07
Performers: Louis Armstrong, t, v; Oscar Peterson, p; Herb Ellis, g; Ray Brown, b; Louie Bellson, d. 14 Oct 1957

Artist  Gerry Mulligan
Title  Darn That  Dream
Composer DeLange, Van Heusen
Album  The Quartets
Label  Hindsight
Number  96139 Track 9
Duration  2.44
Performers: Bob Brookmeyer, tb; Gerry Mulligan, p

Artist  Chick Corea
Title  La Fiesta
Composer Corea
Album  Selected Recordings
Label  rarum / ECM
Number  014-200-2 Track 2
Duration  9.01
Performers: Joe Farrell, soprano saxophone, Flora Purim, percussion, Stanley Clarke, bass, Airto Moreira, drums, Chick Corea electric piano.

Artist  The Bad PLus
Title  Flim
Composer James
Album  These are the vistas
Label  Columbia
Number  2SK 59157 Track 8
Duration  4.04
Performers: Ethan Iverson, p; David King, d; Reid Anderson, b. Oct 2002.

Artist  Tony Kinsey / Christopher Logue
Title  Stewpot / Wings Whirr / J's Blues / Can You Catch Shadows
Composer Kinsey (words: Logue)
Album  Red BIrd
Label  Parlophone
Number  GEP 8765 Side B tracks 1 and 2
Duration  approx. 3.22
Performers: Les Condon, t; Ken Wray, tb; Bill Le Sage, p, vib; Kenny Napper, b; Tony Kinsey, d; Christopher Logue, speaker. 29 May 1959.

Artist  Bela Fleck and the Flecktones
Title  Scratch and Sniff
Composer Fleck / Wooten
Album  Live at the Quick
Label  Columbia
Number  5076142000 Track 5
Duration  6.44
Performers: Jeff Coffin, ts; Paul Hanson, bassoon; Bela Fleck, bj; Andy Narrell, steel pans; Sandip Burman, tabla; Future Man: synth-axe-drumitar, perc; Victor Lemonte Wooten, bass. 2000.

Artist  Jessy Carolina and the Hot Mess
Title  St James Infirmary Blues
Composer trad
Album  Live at the Small Pie Lounge
Label  Jessy Carolina and Hot Mess
Number  track 10
Duration  9.15
Performers Jessy Carolina, v, wb; Satoru Ohashi, t; Mario J Maggio, cl; Jerron "Blind Boy" Paxton. Bj; Jordan Hyde, g; Jay Sanford, b. May 2014

Artist  Pete Fountain
Title  Cotton Fields
Album  Best of Dixieland Jazz
Label  Alto / Musical Concepts
Number  Track 22
Duration  2.30
Performers Pete Fountain, cl; Stan Wightsman, p; Marty Corb, b; Jack Sperling, d. 1959