Main content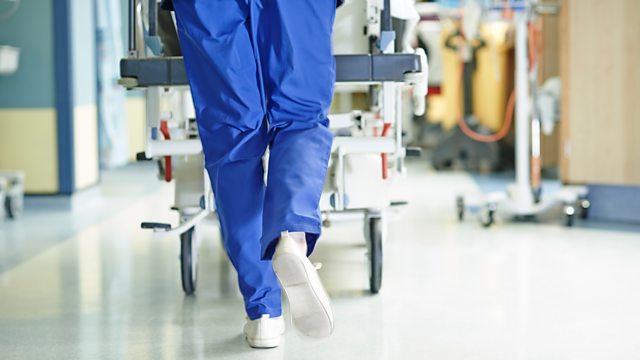 Call You and Yours: What's Your Experience of the NHS in Winter?
Consumer phone-in. What is your experience of the NHS in winter?
Another winter, another "crisis" in the NHS. Recent weeks have seen a series of news reports suggesting that the UK's health system is struggling to cope. This weekend, the Red Cross described it as a "humanitarian crisis". The Prime Minister has rejected that, but acknowledged there are huge pressures on the NHS. Last week, a third of hospital trusts in England issued alerts, warning that urgent action was needed to help them cope with the pressure of of rising patient numbers.
Some experts suggest that while funding has increased, it hasn't kept up with the increasing demand for NHS services. This winter has brought familiar stories of operations cancelled and patients left waiting on trolleys. But how typical is this?
On Call You & Yours, we want to hear your experience of the NHS in winter, whether you are a patient or a member of staff.
Email us - youandyours@bbc.co.uk and remember to leave a phone number, so we can call you back. Or, from 11.00 am on Tuesday, call us on 03700 100444.
Producer: Jonathan Hallewell
Presenter: Winifred Robinson.