Main content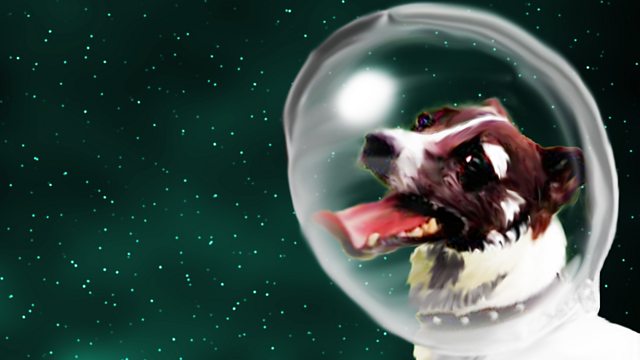 Time Spanner
Comedy adventure. Martin's 40th Birthday is marked by two life changing events: falling in love and being the first human ever to orbit all time and space chased by an angry angel.
A mind-bending time-travelling comic adventure which sees Martin Gaye's 40th birthday disrupted by two very important moments: one is meeting Gabbie, the girl of his dreams who he might possibly have just said totally the wrong thing to; and the other is being forced at gunpoint through a supernatural mirror into a world of angels, robots and the most powerful tool in the universe, the Time Spanner, which gives the holder the power to span time.
Will Martin use the time spanner to save humanity from destruction? Or will he use it to try and make sure Gabbie doesn't think he's an idiot?
Written by and starring Simon Kane as Martin Gaye, narrated by John Finnemore as Laika the space dog, and starring David Mitchell as billionaire occultist Daniel Kraken, London Hughes as disconcertingly optimistic charity worker Gabbie, Jeremy Limb as the world's most irritating robot and Belinda Stewart-Wilson as the Angel.
Produced by Gareth Edwards
A BBC Studios production.
Last on

John Finnemore took control of the station for a day - this is what happened.
Broadcasts