Main content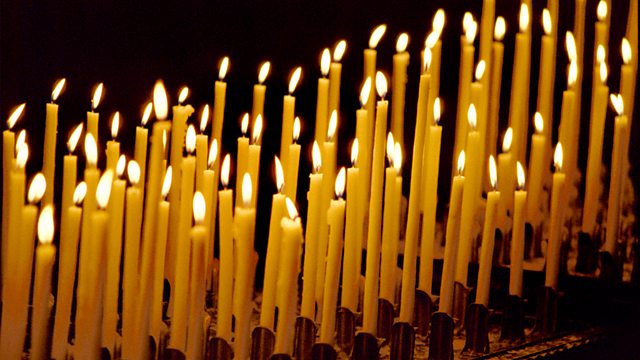 02/01/2017
Spiritual reflection and prayer to start the day with the Rev Duncan MacLaren, Healthcare Chaplain at Ninewells Hospital, Dundee.
Script
Good morning.
On this day in 1873 a girl, Thérèse, was born.  She was the ninth child of a devout Catholic family.
At four years old, Thérèse lost her mother to cancer. Soon after, her father moved the family to Lisieux in Normandy.
Thérèse of Lisieux – Saint Thérèse - was a precocious child and, by her own admission, self-absorbed and over-sensitive.
In her fourteenth year, on Christmas eve, her father spoke roughly to her. On the verge of breaking down, she made a small resolution to resist self-pity. In this moment, as she later described it, "I felt... charity enter my heart; the need to forget myself, to make others happy."
At fifteen she began life as a nun. Over the next decade she wrote prolifically, developing what she called her 'little way' – a spirituality rooted in actions small and hidden.
Far from climbing an ecclesiastical career ladder, her way was one of deliberate descent – seeking out obscurity. She was just 24 years old when tuberculosis claimed her life.
But far from gaining obscurity, Thérèse's fame grew quickly; partly on account of the beguiling photographs taken of her by her sister Céline .
But it was also her message of simplicity that spoke to a generation entering the shadow of the First World War. Just sixteen years after her death, the Pope set her on the road to Canonization. Today she remains one of the most warmly regarded saints.
Perhaps she speaks to us because we, too, crave simplicity. In a world fraught with conflict, and driven by technology, Thérèse offers us a child-like spirituality of single-minded love.
So I pray: help us to pay attention to the deepest desires of our hearts, and amidst the busyness and complexity of life, find a still centre, and the will to love. Amen.