Main content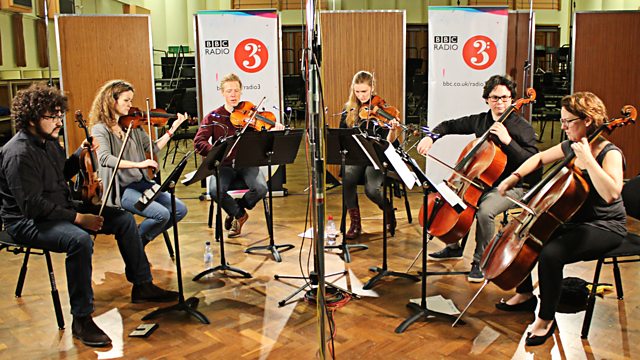 Breaking Free: Wednesday - Suzy Klein
Suzy Klein presents Schoenberg's Verklarte Nacht played live by principal players of Aurora Orchestra.
Suzy Klein begins the new year with a lively mix of music, chat and arts news; and as part of Radio 3's Breaking Free, Principal Players of Aurora Orchestra perform one of Arnold Schoenberg's most passionate works, Verklärte Nacht Op. 4. Schoenberg composed the sextet during a three-week period in September 1899, while he was holidaying in the Austrian countryside near the mountain resort of Semmering.
Plus live performance from members of the cast of All the Angels - Handel and the First Messiah which is currently on at the Globe's Sam Wanamaker Playhouse.
Also:
Twelve ways of listening to Schoenberg's journey to serial music, in the words of Tom Service and Schoenberg himself.
The Listening Service Extra - Episode 7: Expressive Melodies. Tom looks at Schoenberg's own demonstration of how to harmonize a melody to maximum effect, using his Orchestral Variations as an example. As Schoenberg says: "There is nothing I long for more intensely than to be taken for a better sort of Tchaikovsky".
Part of Radio 3's "Breaking Free - the minds that changed music", exploring the music of the Second Viennese School.
Clips