Main content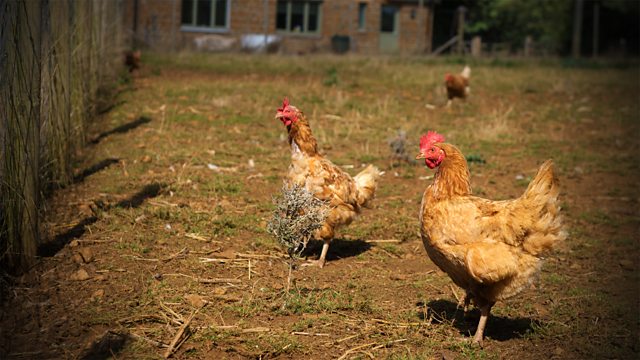 29/12/2016
Kaz makes an observation, and Mother Goose is reviewed.
Helen collects Kaz and her children from the train station. They catch up while Tony shows Courtney and Paige around the farm. Kaz talks about her ex and her release from prison. Kaz is pleased that Helen managed to not give in to Rob when he turned up asking for forgiveness before Christmas. She calls Helen her role model, and is delighted when Helen invites her and the kids to the panto - although mentions that Peggy seemed suspicious of her.
Lynda tells Kenton off for his constant ad-libbing - Tristram Hawshaw is reviewing tonight. Pip announces that Toby is stuck in Brighton, and Pip gets co-opted to stand in for him.
Kaz enjoys the show, and whispers to Helen that she reckons there must be something going between Justin and Lilian. Helen shushes her, as they're in earshot of Justin's wife Miranda. Meanwhile, Justin looks out for Miranda from the wings. He's pleased the panto is allowing him time together with Lilian but he's still annoyed with Kenton for going off script.
After the show, Lynda is full of praise as Tristram loved it. Everyone congratulates Pip for stepping in. Meanwhile Justin can't track down Miranda. According to Caroline, she left during the interval - not looking very happy.
Countryside Insights from The Archers