Main content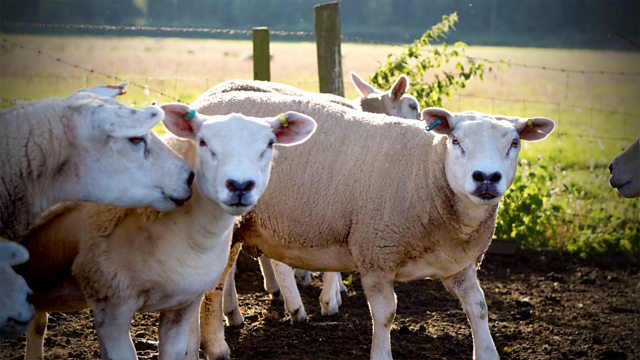 06/01/2017
Kirsty is reminded of the past, and Helen wishes things could be different.
Tom and Helen work together on new promotions in the Bridge Farm shop - and talking of detox and health promotion ideas they discuss poor Neil, who Susan is trying to put on a January diet. Helen's aware that she needs to be able to pay for a strung out divorce, and reports that her visit to the contact centre went well - Jack's first visit is on Sunday. She's unhappy about Rob still seeing Jack, but Tom points out at least once a month is better than twice a week. Rueful Helen knows that Rob will be part of their lives - however distantly - for years to come.
Kirsty plays down the kiss between Tracy and Roy to an excited Susan, who feels that he would be a good, stable match for her sister. Helen comes into the shop and Kirsty becomes rather uncomfortable, declining to look at Susan's family photos and making her escape.
Helen hears Rob's no longer contesting the divorce and updates Tom before he rushes off to meet Kirsty, who has reluctantly agreed to meet. Tom stuns Kirsty by asking her to marry him. She can't believe what she's hearing and accuses him of only wanting to make himself feel better after leaving her at the altar. She withdraws her offer of him coming to the next scan - she doesn't need him at all.
Credits
| Role | Contributor |
| --- | --- |
| Writer | Keri Davies |
| Director | Gwenda Hughes |
| Series Editor | Huw Kennair-Jones |
| Pip Archer | Daisy Badger |
| Kenton Archer | Richard Attlee |
| Jolene Archer | Buffy Davis |
| Pat Archer | Patricia Gallimore |
| Tom Archer | William Troughton |
| Brian Aldridge | Charles Collingwood |
| Jennifer Aldridge | Angela Piper |
| Lilian Bellamy | Sunny Ormonde |
| Susan Carter | Charlotte Martin |
| Rex Fairbrother | Nick Barber |
| Toby Fairbrother | Rhys Bevan |
| Alan Franks | John Telfer |
| Tracy Horrobin | Susie Riddell |
| Jim Lloyd | John Rowe |
| Adam Macy | Andrew Wincott |
| Kirsty Miller | Annabelle Dowler |
| Elizabeth Pargetter | Alison Dowling |
| Freddie Pargetter | Toby Laurence |
| Johnny Phillips | Tom Gibbons |
| Rob Titchener | Timothy Watson |
| Helen Titchener | Louiza Patikas |
| Roy Tucker | Ian Pepperell |
Countryside Insights from The Archers