Main content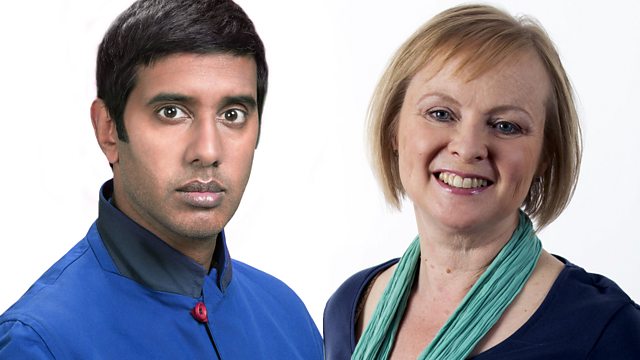 03/01/2017
Olympic heptathlete Louise Hazel, who suffered whiplash on The Jump in 2015, advises current athletes to withdraw from the TV reality show.
Olympic heptathlete Louise Hazel, who took part in the 2015 series of The Jump, has told Afternoon Edition she would advise this year's athletes to withdraw from the competition. Ms Hazel - who suffered whiplash whilst taking part in the show - says "it's not a matter of will you get hurt - yes, you will - it's a case of when." She went on to say that it could "turn into a career-ending injury for those with the intention of going on to compete in the next Olympic Games."
12-year-old Guest Editor Caitie Glover joined Nihal and Elly to talk about life with dyslexia. It's thought one in ten of us has dyslexia, but that figure could be much higher because so many of us have it and don't even realise. Caitie wanted to know what more can be done to ensure those with dyslexia get the help they need? Actor Lloyd Everitt and Olympian Callum Skinner came on to talk to Caitie about how they cope with dyslexia.
Plus, Caroline Quentin on the likelihood of a Men Behaving Badly reunion, and author James Swallow about his new novel 'NOMAD', which is a departure from his usual sci-fi genre and has already sold thousands of copies.