Main content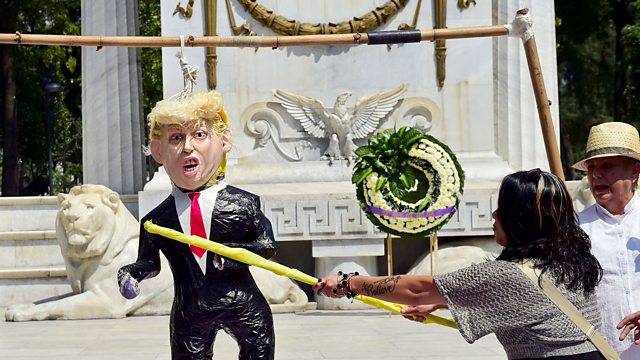 Mexico and Mr Trump
Caroline Bayley travels to Mexico to discover how people are preparing for the potential impact of president-elect Donald Trump's economic plans.
How is Mexico preparing for the presidency of Donald Trump?
During the election campaign Mr Trump promised to tear up trade agreements with Mexico, build a border wall and send back millions of illegal Mexican immigrants. Caroline Bayley travels to Mexico to find out how the country feels about the US's new president and what impact his policies might have on Mexico.
Producer: Anna Meisel.