Main content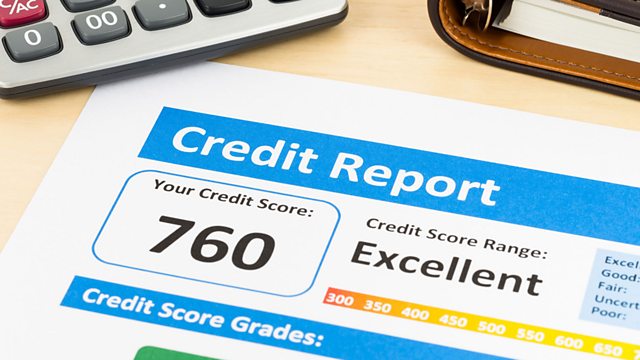 Money Box Live: Credit Reports
Financial phone-in with Adam Shaw. How does credit scoring work? What else do lenders consider? What can you do to improve your score?
Email your comments and questions about credit scores and reports to moneybox@bbc.co.uk From 1pm to 3.30pm on Wednesday 4 January you can also call 03700 100 444, standard geographic charges from landlines and mobiles will apply.
Credit checks underpin many significant personal finance activities such as applying for a loan. Your credit score plays a part in determining not only whether your request is accepted, but also the rate of interest you'll have to pay. Credit scores can also be used to decide whether energy customers will be allowed to switch from prepayment meters in order to pay on a monthly or quarterly basis instead. What does the credit scoring process involve, what other factors do lenders consider and how can a score be improved?
Adam Shaw is joined by Professor Jonathan Crook, Director of the Credit Research Centre at the University of Edinburgh Business School, Dr Steven Finlay, Head of Analytics at Computershare Loan Services and James Jones, Head of Consumer Affairs at Experian.
Presenter: Adam Shaw
Producer: Charmaine Cozier
Editor: Andrew Smith.