Main content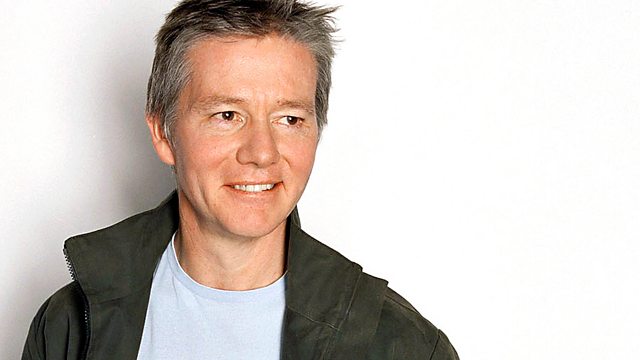 Programme 10, 2016-17
Scotland take on the South of England in the game of convoluted connections, with Tom Sutcliffe in the chair.
(10/12)
'Why might Richard Wilson be incredulous at a motorbike, a boys' comic, Dr Frankenstein and the Radio Corporation of America?'
This, and other even more impenetrable puzzles, are among Tom Sutcliffe's challenges for the teams in this tenth contest of the current series. It's the last chance for Scotland and the South of England to add to their final tally of victories this season. Last time these two teams met it was a victory for the Scots - can Marcus Berkmann and Paul Sinha of the South turn the tables on Val McDermid and Alan McCredie this time?
As usual, the programme includes several questions suggested by RBQ listeners hoping their ingenious ideas will wrong-foot the panellists. Tom will also have the answer to the question he set for listeners at the end of last week's edition.
Producer: Paul Bajoria.
Last week's teaser question
Tom gave you the sequence: Folkestone & Hythe, Witney in Oxfordshire, Doncaster North, Camberwell & Peckham - and asked what comes next?
These are the parliamentary constituencies of the most recent Leaders of the Opposition: the sequence gives us Michael Howard, David Cameron, Ed Miliband and Harriet Harman. So they would be followed by Jeremy Corbyn whose constituency is Islington North.
(To be strictly accurate Harriet Harman should appear twice in the list, having spent two brief spells as Leader of the Opposition either side of Ed Miliband.)
Questions in this programme
Q1  Why might Richard Wilson be incredulous at a motorbike, a boys' comic, Dr Frankenstein and the Radio Corporation of America?
Q2 (from James Heafield)  Why ought you to ask permission from Mum and Dad before taking tea with primates, sending an e-mail to an Oceanic domain, or reading the works of Plum?
Q3  Music: What can you read into this sequence, and in what languages would you originally find them?
Q4 (from John Villiers)  Why might you expect to find a Jumbly girl's admirer, the writer of 'Living Doll' and 'From Russia With Love', and a short sleep, in a vault in the Lion City?
Q5  In what kind of landscape might you encounter a veteran Spectator cartoonist, one who was sculpted in solid gold, and the inventor of a reliable test for arsenic?
Q6  Music: Why would these be unlikely to involve A and E?
Q7  Why might there be total chaos if Henry VIII's wives went on a tour of the hills of Rome; the founder of Eton College danced to Richard Strauss's Salome; and a group of French composers recited blessings at a Jewish wedding?
Q8 (from Peter Stockdale)  What is the symbolic connection, in a literary sense, between the following:A fishing line sinker and a skylark;An atomic clock and a river adventure in Africa;The gods' winged messenger and the invasion of the earth;A noble gas and the Larkin family?  
This week's teaser question
In what sense do a beautiful cup-bearer, the mother of King Minos of Crete, a priestess transformed into a cow, and a nymph transformed into a bear, now encircle their lover?
Don't write or e-mail with the answer: there are no prizes, it's just for fun! Tom will reveal the solution next time.
Rankings in the current series
With just one match each left to play, this is how the teams stand on the RBQ league table before today's contest.
1  Wales   Played 3  Won 3  Lost 0  Total points 632  North of England  P3  W2  L1  Pts 563  Northern Ireland  P3  W2  L1  Pts 51  4 South of England  P3  W1  L2  Pts 56 5  Scotland  P3  W1  L2  Pts 516  Midlands  P3  W0  L3  Pts 45