Main content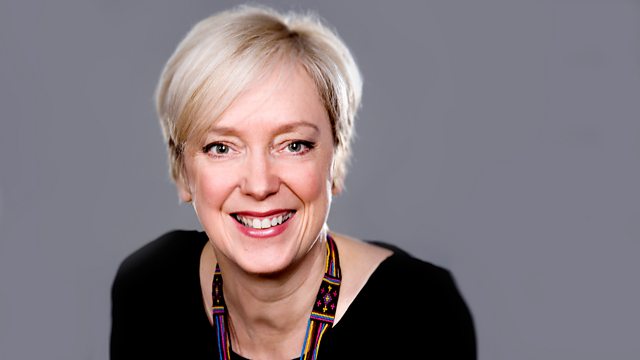 It's Film Day with a review of the much-anticipated La La Land, plus hear from its writer and director, Damien Chazelle
Janice Forsyth has a review of the much-anticipated La La Land and hears from its writer and director, Damien Chazelle.
It's film day: we'll discuss the much anticipated, La La Land, which tells the story of Mia [Emma Stone], an aspiring actress, and Sebastian [Ryan Gosling], a dedicated jazz musician, who are struggling to make ends meet in a city known for crushing hopes and breaking hearts!
We'll hear from the writer/director Damien Chazelle.
Regular Critics, Wendy Lloyd & Nigel Floyd will share their thoughts on the film and on this week's big cinema releases, including Ben Affleck's new film, Live By Night - a story set in the Prohibition Era, centred around a group of individuals and their dealings in the world of organised crime!
And the remarkable 'Manchester by the Sea', a story of a sudden death in a family, which forces a revisiting of the mistakes of the past. Casey Affleck stars in this one and he'll tell us all about it!
Later in the show, we'll hear all about the Programme for the thirteenth annual Glasgow Film Festival which will open with the European premiere of coming-of-age story, Handsome Devil. Directed by John Butler (The Stag), the film stars Andrew Scott (Sherlock, Spectre) alongside rising stars Fionn O'Shea and Nicholas Galitzine.
All that and Lee Mack: he'll discuss the new series of "Not Going Out" which starts Friday 13th January at 9pm on BBC 1.
After 10 years, Not Going Out is now the longest running BBC sitcom on air!
All that and much more, from two o'clock on Thursday, here on BBC Radio Scotland
Don't Miss it!