Main content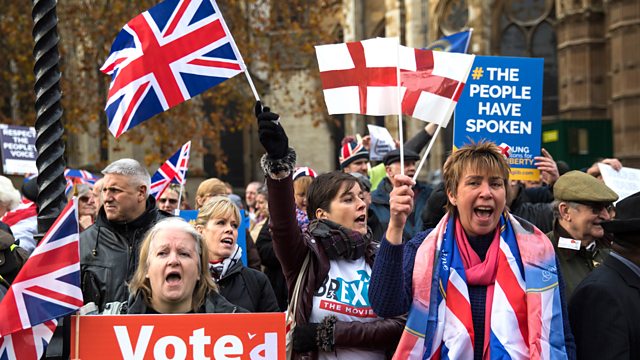 The Year in Politics
Brexit and Donald Trump victorious. Few were predicting those momentous events. James Naughtie and guests look back on the year the political elites got a kicking from voters.
James Naughtie and guests look back on an extraordinary year in politics for the UK and the USA. Few were predicting at the beginning of this year that Britain would vote to leave the EU and that developer Donald Trump, a man who's never held public office, would triumph in the race to the White House. 2016 has been dubbed the year voters hit back at political elites and expressed their frustration that not all have benefited from globalisation. James and the panel analyse the complex factors that have led to these political earthquakes.
Producer: Lesley McAlpine.