Main content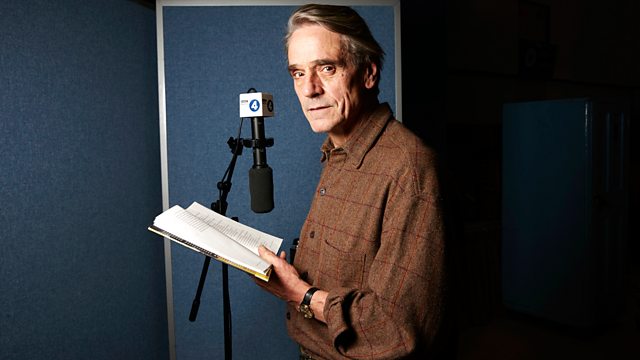 Actor Jeremy Irons reads the poetry of TS Eliot.
Join us for an extraordinary journey at the turn of the year, as Jeremy Irons reads the complete collection of T.S.Eliot's English poems, almost in their entirety, across New Year's Day. This celebration of Eliot's work comes in five parts, each of which are introduced by Martha Kearney and special guests, including the actress Fiona Shaw, the writer Jeanette Winterson, Rory Stewart MP, and the lawyer Anthony Julius. At the end of a year in which so much that had been taken for granted seemed to fragment, our guests explain why Eliot, himself a poet of fragments, can steady us for a journey into the unknown, and for transformation. Our journey includes the 'The Love Song of J.Alfred Prufrock' with its exquisite depiction of the loneliness of young man, the post-war turmoil of 'The Waste Land', the spiritual struggle of poems like 'Ash-Wednesday' - and concludes with the lucent imagery of time and possibility in the 'Four Quartets'; there may be no better preparation for the coming year.
Part Two
Martha Kearney talks to Anthony Julius ( the new Chair of Law and the Arts and University College London) and writer Jeanette Winterson about the enduring power and beauty of the opening lines of Eliot's poem 'Gerontion' – 'Here I am, an old man in a dry month, Being read to by a boy, waiting for rain.' and explore references in the poems that have been judged anti-semitic. They consider how we should read these poems now, and what we can learn from Eliot's 'ugly' references'.
Jeremy Irons reads:
Gerontion
Burbank with a Baedeker: Bleistein with a Cigar
Sweeney Erect
A Cooking Egg
The Hippopotamus
Whispers of Immortality
Mr Eliot's Sunday Morning Service
Sweeney Among the Nightingales
With contributions from writer Jeanette Winterson and lawyer and academic Anthony Julius
Last on
New Year's Day 2017
13:30