Main content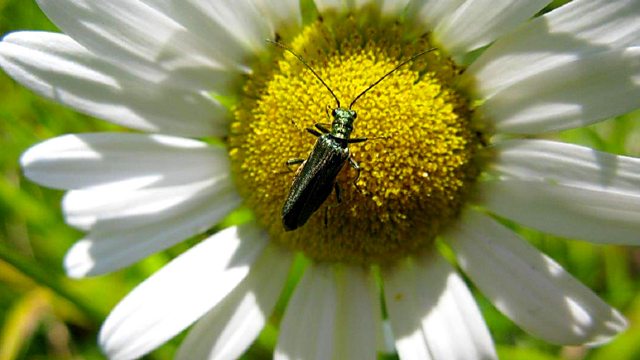 Fieldfares in a Winter Orchard
Chris Packham relives programmes from the Living World archives. In this programme recorded in 2007, Lionel Kelleway is in Worcestershire on the look out for fieldfares.
Chris Packham relives programmes from The Living World archives.
An exceptionally rare breeder to Britain, the arrival in early winter of one of the largest members of the thrush family, the fieldfare is for many a sign that the first snows may not be far away. In this programme from 2007 Lionel Kelleway finds himself in a frost laden Worcestershire orchard before dawn in the company of Steve Dodd and Dave Cocker as they await the arrival of early fieldfares to a mist net. Their aim is to capture as many birds as they can as part of a study to learn more of the habits and behaviours of these Scandinavian visitors.
Fieldfares, sometimes known by their evocative colloquial name of slate backed throssel, can be very nomadic in winter and there is a certain amount of anticipation in the air. The first chattering calls heard overhead soon relieve the tension. these fieldfares are being caught as part of a scientific study into fieldfare behaviour and needs, however as the programme discovers it is not just fieldfares that can be caught in a mist net, but something much larger.
Producer Andrew Dawes.